Diabetes: The leading cause of kidney failure
A major complication of diabetes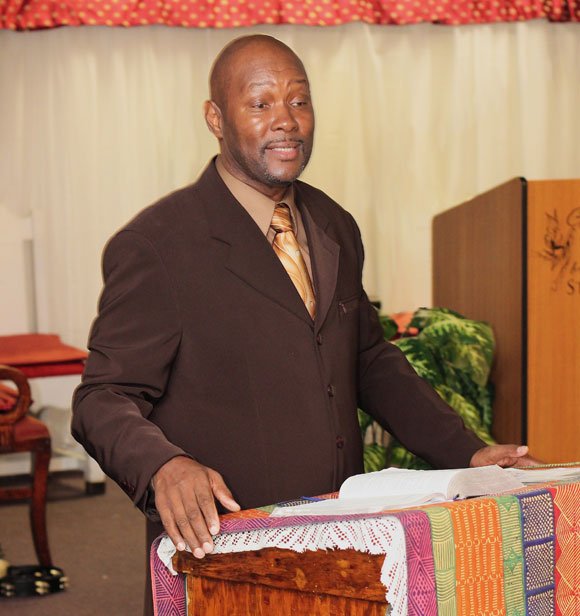 Bishop William Smith, 61, has overcome several tribulations in his life. For years he abused alcohol and drugs. His biggest struggle, however, was with type 2 diabetes, but he didn't even know he had it.
Smith's life was going nowhere fast. He was an alcoholic and drug abuser without any redemption in sight. He was a street person. His first miracle came at the age of 35 when he became a single parent to a one-year-old son. "I had given up on life," Smith explained, "but I couldn't give up on him."
That's when he took his last drink. "My son was my motivation," he said.
Smith joined Alcoholics Anonymous and Narcotics Anonymous. His "clean date" is August 15, 1988 and he has not looked back. Instead, he has looked forward but is giving back. He became a licensed alcohol and drug counselor (LADCII) and counsels people struggling with addictions.
But his tribulations were not quite done. Five years later he was diagnosed with diabetes and high blood pressure. These two diseases often go hand-in-hand, but Smith was not aware he had either. Alcoholics are not inclined to go to the doctor, according to Smith. "You tend to go when you think you're dying, then go right back to doing what you were doing," he explained. Health screening was not on the agenda, and during the five years since his sobriety he did not catch up on recommended tests.
The diagnosis of his diabetes was by accident. Actually, Smith went to the doctor for a complaint that appeared unrelated to diabetes – frequent urination. "I had no idea what the symptoms were," he confessed. He barely reached home before the doctor called telling him to come right back. His blood glucose was over 300. A random blood glucose test should not exceed 140. "He put me on medication right away," Smith explained.
But when the medication caused unpleasant side effects, Smith stopped taking it without his doctor's consent. A year later when his glucose again was high, Smith returned to the doctor. The new medication prescribed worked well, according to Smith, but that doesn't mean he followed his doctor's advice.
"I was a bad patient," Smith confessed. He didn't keep appointments and he took his meds haphazardly. "The doctor kept telling me, 'If you're not careful, you're going to wind up needing a kidney transplant.'" Diabetes is the leading cause of kidney failure, according to the National Institutes of Health.
The warnings fell on deaf ears. Smith decided to tackle his health problem another way. He had become a minister and thought that prayer would do the trick. He soon learned that although he believed strongly in the power of prayer, his faith could not overcome his steadily increasing blood glucose levels.
Or his steadily increasing creatinine level. Creatinine is a waste product that results from muscle metabolism. Healthy kidneys are able to prevent creatinine buildup. Smith did not correlate his weakness and excessive fatigue to kidney failure. "I didn't know what was going on," he explained.