Diversity officer roles can be a step to higher ed leadership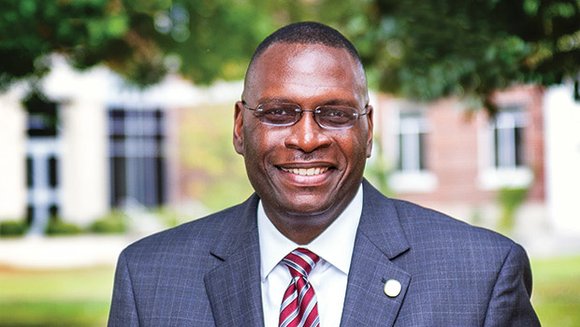 Glen Jones did not aspire to be a college president when he was tapped as the chief diversity officer of Arkansas State University. "Not at all," Jones recalled.
"Over the years, my skill set broadened, and more opportunities were given me through leading campus committees and, subsequently, I was asked to take leadership roles in academic affairs, while still retaining the title of senior diversity officer," Jones said.
Other people began asking him to consider becoming a president. "I began to consider those opportunities," Jones said. "But when the opportunity to return to my alma mater was presented to me — that was one I simply could not turn down."
Since 2012, Jones has been president of Henderson State University in Arkadelphia, Arkansas, where he was an undergraduate. Being chief diversity officer reporting to the president of Arkansas State for a decade was his first administrative job.
"I think that key set of experiences has prepared me," said Jones, an African American. "I think there are very few roles in higher education that allow you to develop more completely than that of a diversity officer."
Damon Williams, a former CDO at the University of Wisconsin-Madison who coauthored a 2007 book on the role, generally agrees.
"What you really have is a type of experience that prepares you really well to potentially transition into more general roles of senior executive administration, whether that be the provost, the presidency or chancellorships," said Williams, now a senior vice president of the Boys and Girls Clubs of America.
A chief diversity officer who is a member of the senior executive team deals with the same breadth of university matters as those higher-ups.
"She or he is an integral part of the operation of the strategic planning and implementation," said Benjamin Reese of Duke University, president of the National Association of Diversity Officers in Higher Education.
But being a chief diversity officer is not quite the pipeline to the top that being a chief academic officer or provost traditionally has been.
For one reason, there are not many CDOs with senior rank, who report to the president, chancellor or provost. In research for his 2007 book, which included survey results from about 40 percent of the nation's colleges, Williams identified 110 CDOs with that rank. Others had titles like assistant dean or director.
Williams and his coauthor interviewed diversity officers and found some lacked the resources to do their jobs well—let alone establish a track record to move up.
"I've seen a number of very talented officers who are stymied in their efforts because institutions have not committed to the work at a level that makes it a strategic priority," Williams said.
The other former diversity officers that Reese and Williams identified as having become presidents or chancellors are:
Charlie Nelms, who for five years was chancellor of historically black North Carolina Central University before retiring in 2012. He had been a vice president of the Indiana University system, with responsibility for diversity.
Nancy "Rusty" Barceló has been president of Northern New Mexico State College since 2010. A Latina, she previously served as vice president and vice provost for equity and diversity at the University of Minnesota.
Cheryl Davenport Dozier took over historically black Savannah State University in Georgia on an interim basis in 2011 and as permanent president in 2012. Beforehand, she was associate provost and chief diversity officer at the University of Georgia.