Steven Rogers - Harvard Business School Professor and successful entrepreneur
Four lessons for launching successful ventures.
Kenneth J. Cooper | 5/7/2014, 8:32 a.m. | Updated on 5/7/2014, 8:32 a.m.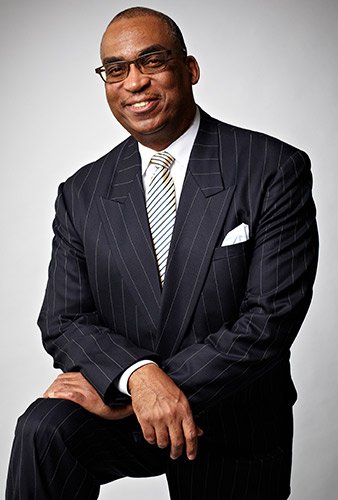 At Harvard Business School, Steve Rogers teaches select students from around the world how to be successful entrepreneurs, drawing upon his two decades as a business professor at elite universities and his own experience owning profitable companies.
Yet Rogers, who rose from growing up on welfare in Chicago to earning his MBA at Harvard, is no chin-stroking, ivory tower guy who confines his lecturing to the lofty campus along the banks of the Charles River in Allston. He gets around, offering his sage, informative advice to business gatherings around the country and to African American audiences locally.
"I'm a regular brother interested in improving the condition of black America," he said.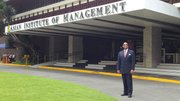 Rogers believes in the "Talented Tenth" philosophy of W.E.B. DuBois which states that successful African Americans should transmit their skills to the black community to uplift its other members. To white audiences, he makes the pitch that helping black-owned business grow and increase the community's wealth is good for Boston and the country.
So how to do that? Rogers offered a detailed tutorial on the obstacles that confront aspiring and existing black business owners and different ways to overcome them.
Some obstacles, like financing and business knowledge, Rogers said, beset entrepreneurs of every description. But limited intergenerational wealth, he added, presents a bigger challenge for African Americans.
Attitudes and traditions in the black community can also self-limit aspiring entrepreneurs, Rogers suggested.
To many, going into business means starting a new company and owning it outright, then making just enough profit to support an upper middle-class lifestyle. Securing financing means applying for a bank loan. Learning management skills means on-the-job training.
"That's one of our roadblocks — we only think about going the entrepreneurial route via startup," Rogers said. "I teach people what I call the "entrepreneurship spectrum," that you can go the entrepreneurial route via acquisition, via franchising or via startup. I went the entrepreneurial route via acquisition."
Right out of Harvard Business School, Rogers rejected an offer in the early 1980s to buy an underperforming McDonald's franchise on Summer Street in downtown Boston. Instead, he acquired two lampshade manufacturers in Illinois.
Few African American businesses manufacture products, and his had nothing to with black culture. Rogers demonstrated hands-on management skills and parlayed the companies into financial success.
In the mid-1990s, Rogers joined the faculty at the Kellogg School of Management at Northwestern University, where he won multiple teaching awards. He arrived at Harvard Business School in 2012.
In sharing lessons in entrepreneurship, which his Harvard students pay for dearly, Rogers related his own experiences in business to illustrate some points in an interview last month.
Lesson One: Prepare yourself before taking the plunge
"I came to Harvard Business School to learn the fundamentals to be an entrepreneur," recalled Rogers, who worked for Cummins Engine Company at the time. "Education doesn't necessarily mean going to a graduate business school, but it does mean learning through some training programs, even picking up a book yourself."
While in business school, he spent 20 hours a week in management training at McDonald's. He continued in the program after graduation.