Philanthropy group conducts study on black giving in Boston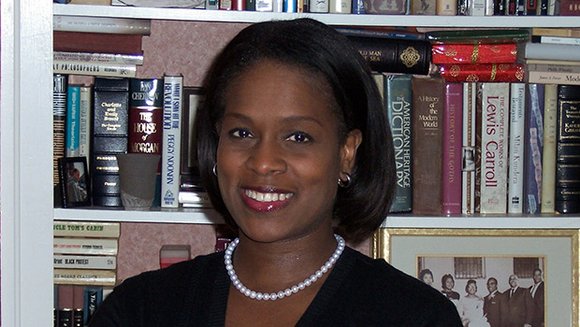 New England Blacks in Philanthropy has a message — that the black community gives back at a much higher level than most people think. To back up its claim the organization is conducting a study examining the level of giving in the region, called "Giving Black: Boston," and plans to release its findings by August.
"We are not seen as givers," said Bithiah Carter, president of the New England Blacks in Philanthropy. "We are not seen as really part of mainstream philanthropy. I think this is a great opportunity for us to not only flex our philanthropic muscle, but flex our philanthropic muscle for the good of our community."
Founded in 2008, the organization is a membership group that connects black philanthropists, grant-making institutions and foundations together to try to address the needs of the black community through philanthropy and giving. The organization has about 25 member organizations, including the Barr Foundation, the Boston Foundation and State Street Foundation. It also seeks to help increase the influence and presence of blacks in philanthropy by connecting those who wish to give with the causes in need of funding.
"We see our mission as informing, reforming and transforming philanthropy — informing the practice of philanthropy; reforming the way we look at and think about communities, particularly the black communities; and lastly transforming how we see black people in the philanthropic field and beyond," Carter said.
Carter asserts that it is critical both black and non-black philanthropists closely examine investments in the black community to determine and value the success and the impact of their giving. Money is going in to the black community, she says, but her organization wants to make sure it is going in to the right areas and that it is actually doing some good.
A major concern regarding typical giving to the black community is that it focuses on black deficits — fixing problems — and is not often targeted toward creating a self-sufficient black community. In addition, agendas for black philanthropy are often fragmented and not designed to work together with others. Lastly, blacks are under-represented in philanthropy and under-informed about the philanthropic needs of and opportunities in the black community.
New England Blacks in Philanthropy has increased its focus on engaging the black community to advocate on its own behalf and supporting those attempting to do so.
Carter calls the organization's efforts "shining a light on the state of black philanthropy" and hopes the "Giving Black: Boston" report will further this work.
New England Blacks in Philanthropy has teamed with University of Southern California Professor Ange-Marie Hancock to produce the new study. Hancock was in Boston last week conducting personal interviews of philanthropists. The organization has also launched an online survey and is conducting focus groups to collect data on black philanthropy in the region. The goal is to complete a report by August, which is National Black Philanthropy Month.
Hancock is the author of a similar recent study, called "Giving Black in Los Angeles: Donor Profiles and Opportunities for the Future," that examined black giving in Los Angeles.