Comedy veteran Guy Torry reflects on years in the biz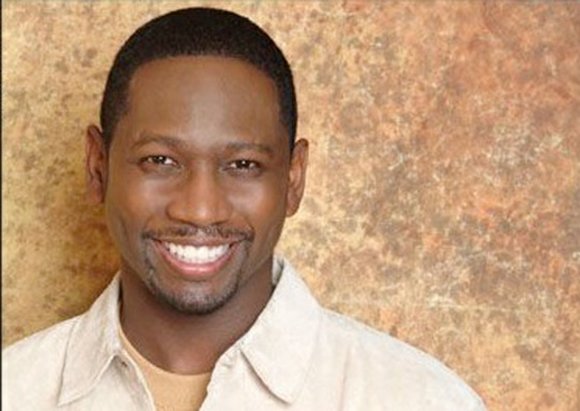 A native of St. Louis, Mo., Guy Torry attended Southeast Missouri State University, and like his older brother, comedian and actor Joe Torry, before him, he left Missouri for Los Angeles to complete his degree in marketing. Once he arrived, however, he decided to pursue a career in comedy after being inspired by HBO show "Russell Simmons' Def Comedy Jam" in 1992.
After almost two years of honing his craft, Torry made his national television debut on "Def Comedy Jam," the show that first inspired him to pursue his love of comedy. From there, he performed on the national "Def Comedy Jam Tour" to sold-out theaters around the country.
Since then, the multi-talented Torry has appeared on BET's "Comic View," Comedy Central's "Premium Blend," and NBC's "Showtime at the Apollo." He's also made the leap to the big screen with roles in the films "American History X," "Don't Say a Word" and "Runaway Jury," but stand-up remains his single passion.
Torry will be in Boston performing stand-up at Laugh Boston from March 20 to March 22.
In a recent interview with the Banner, the die-hard sports fan who "loves Boston's comedy scene" talks about his upcoming projects and what inspired him to create "Phat Tuesdays," a comedy show to showcase African American comedians to Hollywood executives.
In addition to stand-up what have you been doing?
I'm working on a comedy special (the working title is "No Filter"), a comedy cookbook called "Comedy Kitchen" and a documentary on stand-up. It's about "Phat Tuesdays."
It's been over 10 years since you started "Phat Tuesdays." Were you able to expose a lot of young, black comics to Hollywood?
In 1995, I started up "Phat Tuesdays" after the 1992 L.A. riots. I was still a young comic myself and I wanted to do a night to showcase my friends. Nick Cannon and Chris Tucker started there. It was right after my role in "American History X." Writers and actors hooked up with directors at Phat Tuesdays. "Phat Tuesdays" gave black comedians a chance to perform in "A" rooms. I created a room to work out material and to showcase other comics. "Phat Tuesdays" spurred other rooms to do urban nights.
Were you taping Phat Tuesdays thinking that you might do the documentary one day? Do you have any footage?
I have some footage of the shows. Those were the days when Richard Pryor, Eddie Murphy, Shaq, Denzel and Prince came through, as well as Chris Tucker and Katt [Williams] before they blew up.
You mentioned you're working on a cookbook. Is the cookbook filled with favorite recipes from comics?
Yes. We have Tony Rock, Loni Love, Sheryl Underwood, Gary Owen, Billy Gardell from "Mike and Molly," Joe [Torry], Kym Whitley, Kim Coles. We want it to be a multicultural cookbook. The appetizers are called "Opening Act"; the side dishes are the "Feature Act"; and the main course is the "Headliners."
I know you're out on the road performing all across the country. Is there a chance we might see both you and your brother, Joe, performing together?