Latino groups urge Obama to ease up on deportations
Banner Staff | 3/13/2014, 6:05 a.m.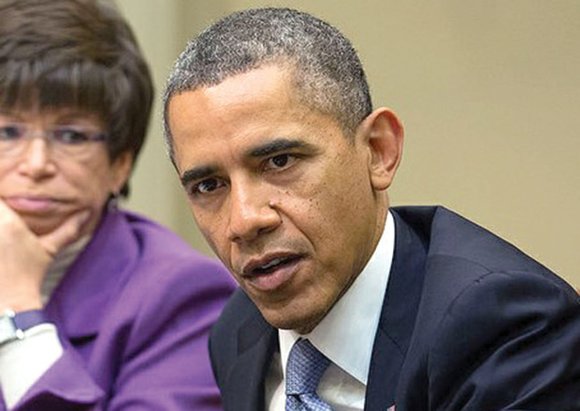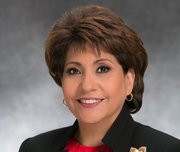 The National Council of La Raza had been one of the few remaining Latino advocacy groups to not openly criticize President Obama's deportation policy. However its president, Janet Murguía, now has turned the lens on the president by calling him "deporter-in-chief" and accusing him of turning a "blind eye" to harm caused by a record number of deportations during his two terms in office.
Murguía called out President Obama during the keynote address at the 2014 NCLR Capital Awards gala in Washington on March 4. She urged him to use executive authority to halt unnecessary deportations.
"Any day now, this administration will reach the 2 million mark for deportations," said Murguía. "It is a staggering number that far outstrips that of any of his predecessors, and it leaves behind a wake of devastation for families across America. We respectfully disagree with the president on his inability to stop unnecessary deportations. He does have the power to stop this."
Murguía said that Latino advocates have long been hearing "no" from the White House and from Congress in regards to the ability to stop the deportations.
"We won't take no for an answer, because we can't — not while over 400,000 people a year are being deported by this administration. Not while millions continue to live in the shadows, struggling in fear, every single day of their lives, outside the scope and protection of the law," she said. "Nearly half of those being deported are simply hardworking people who have put down roots in their communities and have employers who count on them. Most have been here more than a decade.
"One out of every four deportees is the parent of a child who is a U.S. citizen. Hundreds of thousands of these children, our children, are being deprived of their mother or father — and very often the family's only breadwinner. It will take generations to heal the harm caused by inaction. So, yes. We respectfully disagree with the president on his ability to stop unnecessary deportations. He can stop tearing families apart. He can stop throwing communities and businesses into chaos. He can stop turning a blind eye to the harm being done. He does have the power to stop this. Failure to act will be a shameful legacy for his presidency."
While Murguía's comments drew attention for her condemnation of the Obama administration, the NCLR was also chastened by some for being too slow to react to a situation that has long bothered the Latino public. For example, a 2012 Pew report found that a quarter of all Latinos in the United States personally knew someone who had been deported and were concerned about the current deportation policy. A Pew report released last month found that 60 percent of Latinos believe the increased deportation numbers — tabbed at 419,384 in 2012 in the same report — were bad.
In her speech to the NCLR, Murguia also called on House leadership to pass immigration reform.
"Only Congress can deliver a broad, inclusive and lasting solution," Murguía said. "So, to the House of Representatives, we say take up reform now, or suffer the political consequences. There is no excuse not to. Reform will add more than a trillion dollars of economic growth, and billions more in wage increases and tax revenues. You have had more than enough time to come up with legislation to move reform forward.