Entrepreneurs float ideas for Dudley Square business incubator
Yawu Miller | 3/12/2014, 10:48 a.m.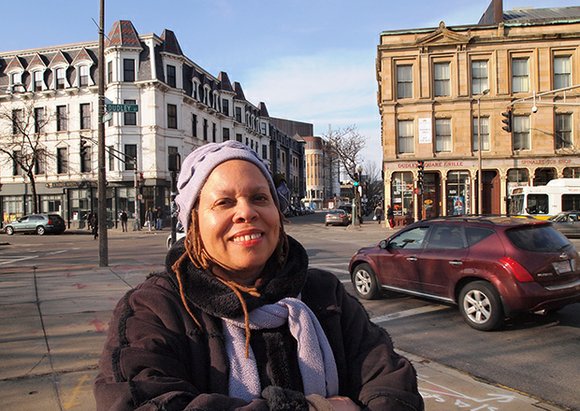 Speaking to the Mass Technology Leadership Council last month, Mayor Martin Walsh urged industry leaders to look beyond the Seaport District and Kendall Square to neighborhoods like Mattapan as locations for new innovation districts.
In neighborhoods across Boston, nonprofit leaders, entrepreneurs and at least one economist are looking for ways to attract business innovation, from the cutting edge of high- tech to neighborhood coffee shops.
Proponents of business innovation have focused much of their attention on Dudley Square as a potential location for business incubators and as a potential innovation district. With rents significantly lower than in the Seaport District, and with its proximity to downtown Boston, universities and public transportation, Dudley Square may be a natural fit for business innovation, according to Harvard Economist Edward Glaeser, who heads the Rappaport Institute for Greater Boston.
"It's fairly close to the heart of Boston," Glaeser said. "It has this amazing flow of bus traffic. It's the busiest bus station in Boston."
Glaeser says there's little need for government support to create an innovation district. A streamlined permitting process that would allow businesses to get established quickly and with minimal cost is the key.
"You could have one person who's responsible for getting you through the permitting process," he commented. "It's not a huge cost. It's just one person."
Glaeser also sees a role for local high schools and colleges to provide a pool of interns and employees who could learn business and technology with local startups.
The Walsh administration's chief of Economic Development, John Barros, says the city is considering ways to help spur innovation districts with tax breaks, grants and financing assistance, in addition to a streamlined permitting process.
"We received some amazing suggestions in our economic development hearings," he said. "There was a lot of emphasis on small business development."
Barros also emphasizes that the administration wants to support minority- and locally-owned businesses.
"The mayor is serious about making sure minority-owned businesses are at the table and participating in our economy," he said. "We want home-grown businesses as much as we want to attract new businesses to the city."
Startup labs
Taking another business innovation tack, several nonprofits have been focusing on the commercial district as a location for a small business incubator.
Nuestra Comunidad Executive Director David Price envisions a space in Dudley Square were startups can rent space and access resources ranging from copy machines and wifi access to technical assistance.
"You have to create spaces where different kinds of people engaged in different kinds of enterprises can run into each other and meet," Price said.
Typically, business incubators, sometimes called work bars, feature open floor plans, with individual offices for rent and conference rooms.
"There are a lot of them sprouting up around the city," Price said.
Price says Nuestra could help a business secure funding and a space for an incubator space.
"We're not sure we'd be the right people to own it, but we certainly want to be part of the conversation," he said.