Immigration reform on GOP agenda for 2014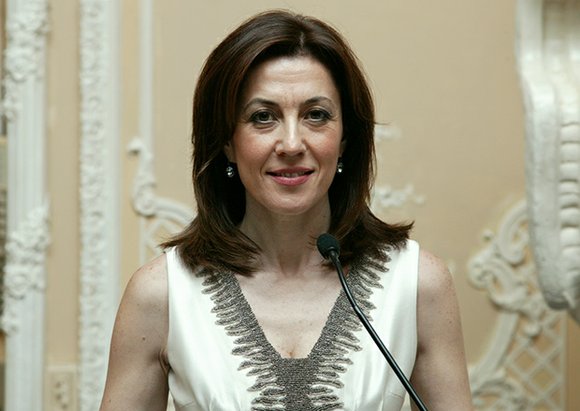 It has been an up and down start to the new year for immigration reform advocates. With Republicans going public with party standards for immigration reform in late January, there was hope that House GOP leaders might move on immigration reform, but immediate party backlash had them backpedaling — though immigration advocates still believe the increased Republican debate on the issue is a good thing.
"The exciting news is that the Republican Party came forward with GOP principles on immigration reform. It was a great step going forward," said Eva Millona, executive director of the Massachusetts Immigrant and Refugee Advocacy Coalition.
Last year, the Senate passed immigration reform legislation that, among other things, would grant the estimated 11 million undocumented immigrants currently in the United States temporary legal status and a pathway to citizenship. While immigration reform advocates were encouraged at the time, the legislation has yet to pass the House and GOP leaders have said they will not even allow a vote on the Senate package.
With the staunch line, the announcement of GOP immigration reform principles by House Speaker John Boehner, R-Ohio, was highly anticipated by immigration reform advocates even though the standards were specifically created to gain support of the reform-skeptic GOP caucus.
The Republicans made it clear in their standards that a large, single piece of legislation — as pushed through the Senate — was not their vision for immigration reform. The result, if any, would be the House moving forward with a piecemeal approach that does not include a new path to citizenship for illegal immigrants currently in the country — the issues that was so contentious in debate around the Senate immigration legislation — but focuses instead on a new path to legal status.
GOP legislators called the path to citizenship "unfair to those immigrants who have played by the rules and harmful to promoting the rule of law." The Republican suggestion is that illegal immigrants "could live legally and without fear in the U.S., but only if they were willing to admit their culpability, pass rigorous background checks, pay significant fines and back taxes, develop proficiency in English and American civics, and be able to support themselves and their families (without access to public benefits)."
In comparison to the Senate legislation, the Republican standards require a major increase in border security and immigration enforcement within the United States' borders. The GOP tabbed this as the first step in any immigration reform. The standards state that it is "the fundamental duty of any government to secure its borders" and labeled the U.S. as "failing in this mission." The principles called for insurance that when immigration reform is enacted there be a "zero tolerance policy for those who cross the border illegally or overstay their visas in the future."
The GOP standards also called for fully functioning and up-to-date visa tracking system, a realistic temporary worker visa program that addresses the economic needs of the country and the implementation of "a workable electronic employment verification system."