Boston Community Capital moving into clean energy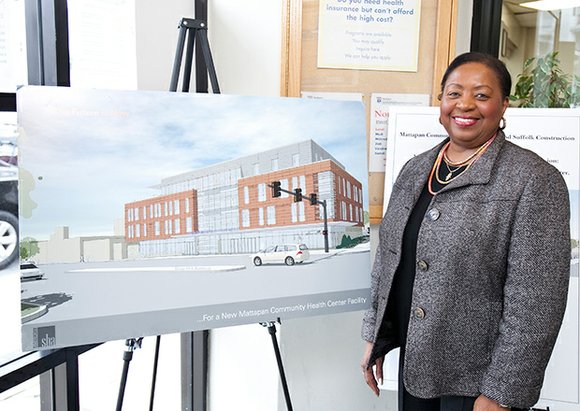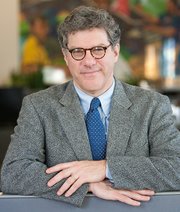 After nearly 30 years supporting community development through innovative lending and financing schemes, Boston Community Capital is continuing to expand its role in helping nonprofits build and preserve secure housing, schools and community institutions in the Boston area.
"We have grown steadily now over the course of 30 years. We, at this stage, have close to $1 billion that we have invested out, so we are just a whole lot bigger," said Elyse D. Cherry, chief executive officer of the Dudley Square-based agency. "And because we are bigger we can take a bigger role, we can play a bigger role in particular projects, we can think about things differently. We have also expanded our own set of business lines."
The company has been involved in a wide range of projects in Boston neighborhoods, including affordable housing, charter schools, community health centers, mixed-income development projects and mixed-use development projects.
Since Boston Community Capital was started in 1985, it has invested approximately $920 million to build or preserve over 14,800 units of affordable housing, support child care facilities serving almost 10,000 children, finance schools and youth programs serving approximately 3,700 low-income students, support health care facilities providing a comprehensive range of care to over 66,000 patients, renovate 1.5 million square feet of commercial real estate and community facilities in distressed communities, create more than 4,000 jobs in low-income communities, generate 9.6 million kilowatt hours of solar energy and provide fixed-rate mortgages that have allowed 425 families facing foreclosure to remain in their homes.
As an organization, Boston Community Capital has expanded its reach into different sectors by developing affiliates that provide different debt and equity services. These include Boston Community Loan Fund, Boston Community Venture Fund, Boston Community Managed Assets, Aura Mortgage Advisors, NSP Residential and Solar Energy Advantage.
Through its lending services, Boston Community Capital typically gets involved at the beginning of projects to help get them off the ground with early financing and also helps develop a strategy to make them successful.
"We are making sure we are directing our resource into places that have been identified as being really important and there is a concerted effort by layers of funding sources to direct investment there to make a big impact," said Michelle Volpe, Boston Community Capital Loan Fund president. "We are actively looking for projects in those places that fit that criteria, where they have been identified as high-impact projects and have the possibility — because they are projects of a sufficient scale — to have a significant impact."
Boston Community Capital's presence can be felt in the Boston community with its involvement in such projects as the currently ongoing development of the Bornstein & Pearl Food Production Center on Quincy Street in Dorchester, the redevelopment work in Jackson Square in Jamaica Plain, the Bartlett Yard Project in Roxbury and the Blessed Sacrament Church project, also in Jamaica Plain.
The company's work in solar energy is a good example of how it has evolved what it does to help the community.