Make half your plate fruits and veggies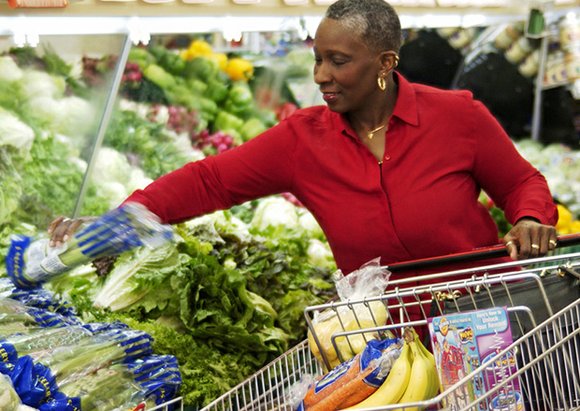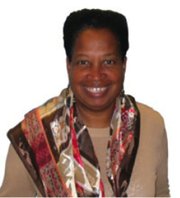 Like most nutritionists, Vivien Morris can list all of the reasons that people should eat healthier. She also knows that those reasons are falling on deaf ears.
That partly explains why Morris takes a different tact on getting people to eat more fruits and vegetables. "They taste so good," she said.
There's a reason she emphasizes the good taste. "If you only say they're good for you, they're less appealing," she explained. "Things that taste good are more attractive. We are programmed to appreciate sweet things, and fruit is naturally sweet."
It's not a hard sell. Morris has found that invariably there is at least one fruit or vegetable a person likes and eats. She then tries to build on that to entice people to eat more. She even offers healthier substitutes.
For instance, people who like sweet potato pie may grow to like plain roasted sweet potatoes, which are chock full of vitamins A and C without all the unhealthy trimmings.
As a registered dietitian, Morris knows all too well that the body requires at least 30 vitamins and minerals in order to function properly. The problem is that the body cannot make those raw materials on its own. But it can derive those essential nutrients from the foods that we eat, principally fruits, veggies and whole grains.
The only vitamin the body makes is vitamin D in partnership with the sun.
Morris recognizes that the cost of fruits and veggies may be off-putting to some. "Eat seasonally and locally," is her recommendation. "Corn is less expensive in August and apples in the fall. Go with the season."
Farmers' markets, which are plentiful in the city, accept food stamps and both WIC and the Senior Farmers' Market Nutrition Program, which provides coupons to low-income seniors for locally grown food.
Frozen foods are a good substitute for fresh and are less expensive. In some ways, frozen may be a bit healthier. "Produce is flash frozen right at the peak of ripeness," she explained. "The nutrients are well maintained."
While fresh produce is healthy, Morris admitted that some of the nutrients may diminish over time, which can occur particularly if it travels long distances to reach local grocery stores.
Canned and dried fruits and vegetables are fine as long as they are not packed in liquids that contain too much sugar or salt.
She offers additional advice. "Grow your own," she recommended. Sometimes all you need is a dirt-filled box and a window sill. The Boston Natural Areas Network (617-542-7696) can offer advice on community gardening. The Build-a Garden program of the Food Project is another resource.
For more information on the Food Project, read http://baystatebanner.com/news/2013/jul/17/one-garden-time.
When planning meals, start with the fruits and veggies, she advised. "Make half your plate fruits and veggies and lay those out first." The rest should be whole grains and a low-fat protein.
Adding fruits and veggies to one's diet is not very complicated. It's not necessary to follow a specific regimen. "Eat ones that you like," she said. "If you don't like carrots, eat sweet potatoes. If you don't like tomatoes, eat sweet red peppers."