Ice Cube reflects on '22,' career in music and film
Kam Williams | 6/26/2014, 6 a.m.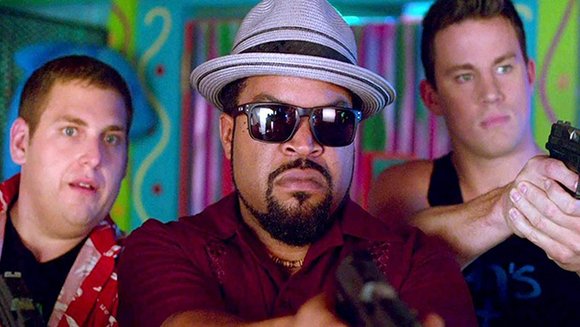 As much as technology, business and society have changed since the '80s, one thing has remained constant: Ice Cube has been a premier cultural watchdog, astutely commenting on, examining and detailing the breadth of the American experience in uncompromising terms with an unflinching honesty and a sobering perspective, as well as a deft comedic touch that has endeared him to several generations of fans.
Indeed, growing up in crime- and gang-infested South Central Los Angeles, he learned how to navigate a world where the lines between right and wrong shifted constantly. Of equal importance, the L.A.-based entertainment mogul also found a lasting way to present the comedy that exists in the midst of difficult situations.
After penning the most memorable lyrics on NWA's groundbreaking songs "Straight Outta Compton" and "F— Tha Police," Ice Cube left the group at the peak of its popularity because he was not being paid correctly. That move led to one of the most successful careers in music history. As a solo recording artist, Ice Cube has sold more than 10 million albums while remaining one of rap's most respected and influential artists.
Beyond music, Ice Cube has established himself as one of entertainment's most reliable, successful and prolific figures. In the film arena, he's an accomplished producer (Friday, Barbershop 2: Back In Business, Are We There Yet?), writer (Friday, The Players Club, The Janky Promoters) and director (The Players Club) who is best known for his acting.
One of the most bankable actors in cinematic history, his films include star turns as a conflicted teen in Boyz N The Hood, as a greedy soldier in Three Kings and as an elite government agent in xXx: State Of The Union. Ice Cube's ability to bring a natural, everyman aesthetic to any film genre makes his characters compelling and memorable, whether he's playing a confrontational career college student (Higher Learning) or a skeptical football coach (The Longshots).
As a television producer, he took the "Barbershop" and "Are We There Yet?" series to successful network runs as well as the controversial "Black. White." reality series. He's also a pitchman for Coors Light and has been featured in various commercials for the brand.
In 2012, he appeared in the blockbuster film 21 Jump Street and the independent thriller Rampart. More recently, he enjoyed major success with the number-one box office hit, Ride Along, which his company Cube Vision produced. The picture has already been greenlit for a sequel, proving once again that Cube is the king of the franchise film category.
While Cube loves making movies, his first passion will always be music. His forthcoming album, "Everythang's Corrupt," slated for a release later this year, will be his 18th as either a solo artist or member of a group (NWA, Da Lench Mob, Westside Connection). Here, he talks about reprising the role of Captain Dickson in 22 Jump Street.
I loved the film. Did you enjoy rejoining Channing [Tatum], Jonah [Hill] and the rest of cast to shoot the sequel?