Fitness Guru Billy Blanks Jr. to deliver keynote address at Whittier Street Health Center's 2014 Men's Health Summit
A Special Advertorial Section
6/12/2014, 6 a.m.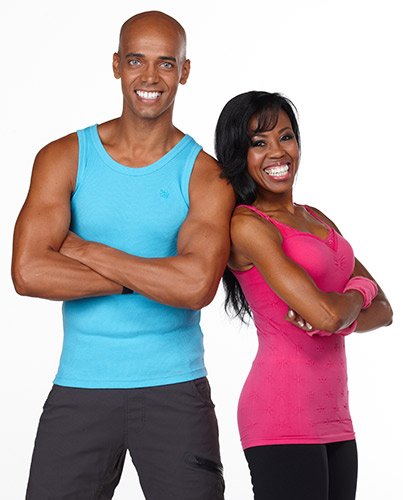 Fitness expert and choreographer Billy Blanks Jr. will be the keynote speaker for Whittier Street Health Center's annual, free Men's Health Summit taking place on Saturday, June 28, 2014, 11 a.m. to 2 p.m., at 1290 Tremont St. in Roxbury. This year's theme is "Celebrating the Great Things our Boys and Men Bring to our Lives."
Blanks Jr., described as the face for the new generation of fitness, went from being homeless to being a global fitness celebrity. He will share his challenging journey and his insight into how men can be motivated to care about their health for themselves and their families.
The Summit will also honor the following Men's Health Champions with the Whittier Health Champion Award:
The Honorable Mayor Martin J. Walsh, City of Boston Mayor
Bill Brett, Bill Brett Photography and Boston Globe Photographer
Dr. Marc Garnick, Chief Medical Advisor, Beth Israel Deaconess Medical Center
Dr. Luc Joseph, General Pediatrics Specialist, Boston Children's Hospital
Dr. Paul Mendis, Chief Medical Officer, Neighborhood Health Plan
Joseph Nolan, Senior Vice President of Corporate Relations, Northeast Utilities
Richard Taylor, Executive in Residence Business Law, Suffolk University
The Men's Health Champions will be part of a panel discussion addressing timely men's health issues, following the speech by Billy Blanks, Jr. at noon. Other panelists include Joseph Trautwein, co-founder of Fresh Truck, and Joseph Bostic Jr., president and founder of Retention Frontiers, Inc.
The health summit is free and open to the public. In addition to the formal program with Blanks' keynote, the health panel, and the awards ceremony for Men's Health Champions, there will also be a health fair, free health screenings (including rapid HIV testing, high blood pressure, glaucoma, and prostate cancer), an Xbox tournament for youth and complimentary lunch.
The Summit will conclude with Blanks and his wife, Sharon Catherine, conducting a one-hour, moderate level fitness workshop.
"An integral part of our annual Men's Health Summit is to provide men and boys with a general understanding of the importance of regular annual checkups and getting tested for diseases for which they may be at risk," said Frederica Williams, president and CEO of Whittier Street Health Center. "The key to reducing and treating these diseases effectively and economically is to detect them in the early stages through routine screenings, which will be offered free during the Summit. Our hope is that together, the Blanks [family], our honorees, and panelists will help us continue to raise the awareness of how important it is for men to seek preventative health care."
According to the U.S. Agency for Healthcare Research and Quality, men are far less likely than women to look after their health or to see physicians. They're 25 percent less likely than women to have visited a health care provider in the past year (although they go when urged by women), and almost 40 percent more likely to have skipped recommended cholesterol screenings. As stereotypes would have it, nagging from women is the main reason men never get their health checked out.