16th Annual Roxbury International Film Festival kicks off June 25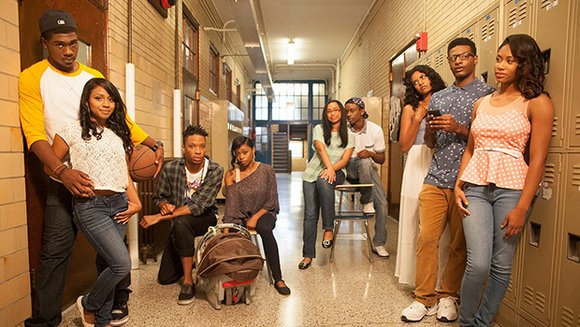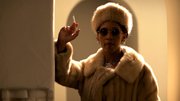 From an international jewel thief to a high powered political figure to black boys in crisis and young love, the 16th annual Roxbury International Film Festival explores the themes of love, loss, identity and hope in a range of documentaries, narratives and shorts. The festival spans four days beginning Wednesday, June 25 through Sunday, June 29 at the Museum of Fine Arts, Boston.
Produced by The Color of Film Collaborative, the film festival will screen approximately 30 films, shorts and documentaries hailing from China, Japan, the Philippines, Singapore, and the United States. This year marks the first time that the festival will screen entirely at the Museum of Fine Arts.
"The MFA has been a great supporter of the festival and it provides an incredible opportunity for filmmakers to screen their work at a world class cultural institution" said Lisa Simmons, festival director.
The annual festival opens on June 25th with the documentary "The Life and Crimes of Doris Payne" based on the incredible real-life story of one of the world's most notorious jewel thieves, who managed to jet-set her way into any Cartier or Tiffany's from Monte Carlo to Japan, and walk out with small fortunes.
The directors Kirk Marcolin and Matthew Pond set out to uncover and tell the story of the now 83 year-old Doris Payne, and the $2 million plus in jewels she's stolen over a career spanning 60 years. Not just a crime caper, "The Life and Crimes of Doris Payne" taps into the themes of race, identity and gender; and what it meant to be a young girl of color born during segregated America who believed the only way out of poverty was a life of crime.
The directors became interested in the real-life crime caper when Matthew Pond read about her story in a newspaper article in 2010 which eventually led to meeting with her in an Orange County jail in California.
"This initial meeting got the ball rolling for the film" says Pond. According to both directors, it was important to bring this story to light because "we felt Doris' story is a unique version of the Great American Dream, we found her moral ambiguity fascinating and thought she would make a wonderfully complex subject for a documentary."
Complex subject matters and characters abound in several other documentaries including ANITA: Speaking Truth To Power" (Friday, June 27 at 6 p.m.) and "American Promise" (Saturday, June 28 at 1:30 p.m.). Directed by award-winning filmmaker Freida Mock, "ANITA" reveals the intimate story of a woman whose testimony in the Clarence Thomas Supreme Court confirmation hearing brought up issues of sex, politics, and race. Hill speaks openly and intimately for the first time about her experiences that led her to testify before the Senate and the obstacles she faced.
In Michele Stephenson's documentary, "American Promise" the issue of Black boys in crisis in America, specifically academically, is at the heart of this film. "American Promise" holds a magnifying glass to a son and his best friend to really explore the unique factors that they face as middle-class black boys coming of age at home, at school and in their community.