Boston Rising: Anti-poverty effort fell short of lofty vision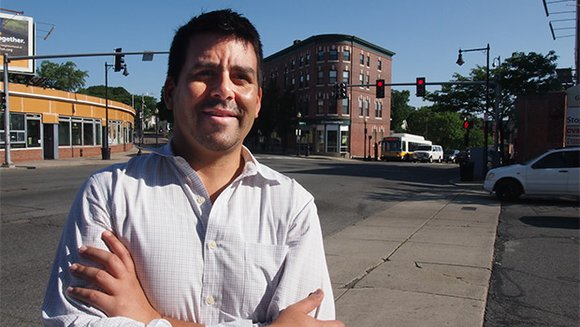 To media acclaim, a new charity optimistically named Boston Rising launched in 2010 with a focused mission to reduce poverty in Grove Hall.
Boston Rising was the initiative of Ken Nickerson, who made a fortune in hedge funds and felt compelled to address inner city poverty. His family's EOS Foundation contributed $10 million to the startup and hoped other local donors would match the gift.
Nickerson cited as his inspiration the Robin Hood Foundation that Paul Tudor Jones, a hedge fund investor, established. Since 1988, Robin Hood has raised $1.25 billion at glitzy, star-studded fundraisers to combat poverty in New York City.
Two years of research on anti-poverty programs was conducted before Boston Rising made a foray into Grove Hall, with a relatively large staff working from an office downtown.
After three years of making grants totaling $4 million, Boston Rising shut down in June of last year. The EOS Foundation recaptured the $6 million balance of its gift to make future grants to benefit the neighborhood straddling Dorchester and Roxbury.
"We weren't attracting donors at the kind of scale that would make it sustainable," Nickerson said recently. "To function as a public charity, we needed to be drawing really significant external funds. We really didn't succeed in that. I'm very sad about that."
In a reflective interview, Nickerson faulted himself more than the Great Recession for the fundraising shortfall, saying "there are always external challenges."
"I think I was very naïve about the challenges of raising funds and bringing people on board. I'm somewhat introverted, to be honest," Nickerson said.
"I'm not the person who has this big Rolodex, who is a highly social-networked person. I've always been the engineer, the guy who tried to figure things out," he explained. "I think at some level Boston Rising, in that regard, reflected my weaknesses."
For decades, Grove Hall has been the target of serial efforts to uplift a community beset with high rates of poverty and crime.
The Roxbury Multi-Service Center opened shop there in 1964. The Guscott brothers built housing in the neighborhood when they started as real estate developers in the 1970s.
The Nation of Islam moved its mosque to the business district in the 1980s, and Minister Don Muhammad has been a tireless advocate for Grove Hall. Project RIGHT has been doing community organizing in the area since the 1990s.
All those efforts have made some headway, leaving Grove Hall better off than it might have been otherwise.
So what impact did Boston Rising have, before its mission was scaled down and folded into the EOS Foundation?
In recent interviews, Nickerson and others who were affiliated with Boston Rising cited benefits through its grants that continue to have a positive impact on families, schools and community projects in Grove Hall.
The defunct charity specifically targeted the tough problem of intergenerational poverty, through education, jobs and social connections, both among members of the community and between them and nonresidents, Nickerson said.
Boston Rising's biggest grantee was the Boston office of the Family Independence Initiative, which received $2 million. It opened in 2010, the same year Boston Rising did, as a site of Oakland, Calif.-based FII, as it is called.