Director Reiner reflects on history of cutting edge film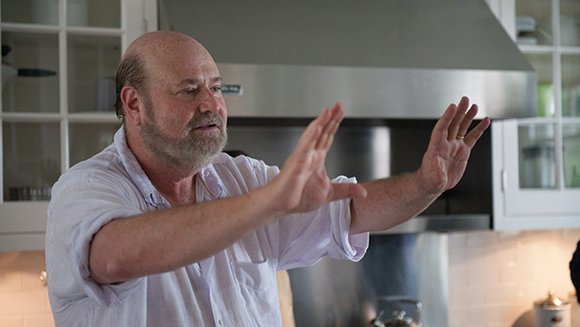 Actor, director and producer Rob Reiner came to the forefront of American pop culture starring as Mike "Meathead" Stivic, a liberal intellectual who clashed with his bigoted father-in-law Archie Bunker portrayed by the very talented Carroll O'Connor in the ground-breaking television series "All in the Family."
The series debuted on CBS in 1971 and when asked recently about what it was like working on the show Reiner said "we knew we were doing something special. We knew that we were doing something that had never been done before on television." But, he and the cast didn't think the show had a chance of staying on air.
"We fully expected it to go 13 weeks and be off," he said. "It was so far out there that there was no way we were going to be successful."
But the show did last and it became a zeitgeist for the issues of the day. The show ran for seven years and during that period, Reiner won two Emmy Awards for "Best Supporting Actor" in 1974 and in 1978.
For a period of about 15 years, beginning in the mid-1980's, the Bronx native and son of Emmy-winning actor, comedian, writer and producer, Carl Reiner really hit his stride professionally as director of some of the most popular and oft-quoted films to this day. His work ranges from the 1984 cult classic of "This Is Spinal Tap" to the coming-of-age drama "Stand By Me" in 1986 followed by "The Princess Bride" in 1987.
In 1989, Reiner directed the much-loved romantic comedy "When Harry Met Sally," which starred Billy Crystal and Meg Ryan. To this day, if you say the quote, "I'll have what she's having," most moviegoers and pop culture enthusiasts know it's a reference to the diner scene starring both actors.
Reiner also directed the 1990 suspenseful drama, "Misery," which was based on the Stephen King novel, as well as "A Few Good Men" in 1992 starring Tom Cruise and Jack Nicholson. (I know you can't help mouthing the quote "You can't handle the truth"). From 1995 to 1997, he was on a roll directing back-to-back films "The American President" with Michael Douglas, "Ghosts of Mississippi" and "As Good As It Gets" which reteamed him with Nicholson.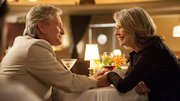 Rob Reiner's current project, "And So It Goes", presents the notion of second chances in life and in love for those of a certain age. The comedy stars Michael Douglas as Oren Little, a self-centered, obnoxious real estate agent whose life turns upside down when his estranged son Luke (Scott Shepherd) asks him to temporarily care for his 9-year-old granddaughter Sarah (Sterling Jerins) whom he never knew existed.
With Sarah (named after Oren's late wife) literally being left on his doorstep, Oren grudgingly agrees to take her in but quickly pawns her off on his tenant Leah starring Diane Keaton. But Leah is in the midst of transitions in her own life as she embarks on a journey to find herself, and define her next chapter as a lounge singer, all without her late husband by her side.