Interview: actress Rosie Perez discusses new autobiography, arts activism, acting career
Kam Williams | 7/17/2014, 6 a.m.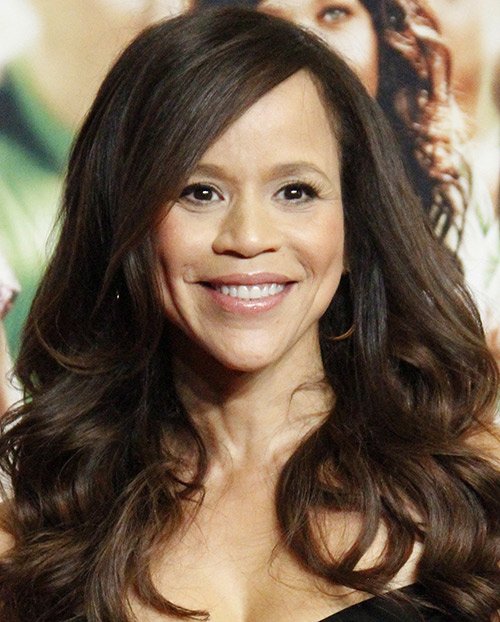 Rosie Maria Perez was born on September 6, 1964 in Bushwick, Brooklyn where she was raised in a Catholic orphanage after being abandoned by her mom and taken from her aunt. She made a most memorable screen debut as Spike Lee's girlfriend, Tina, in "Do the Right Thing," and later landed an Oscar-nomination for a nonpareil performance in "Fearless." Her many other credits include "White Men Can't Jump," "Won't Back Down" and "The Counselor."
Rosie serves as the Artistic Chair of Urban Arts Partnership and sits on the Presidential Advisory Council on HIV/AIDS. Here, she talks about her career and her autobiography, "Handbook for an Unpredictable Life."
What inspired you to write your autobiography?
I didn't really know at first. I kept asking myself, "why am I doing this?" because I'm such a private person. Then, one day, the head of programming at my charity, the Urban Arts Partnership, said she was excited that I was writing it, and she hoped I'd be giving copies to the students. My first reaction was "no," since the subject-matter was really heavy, and because of some of the language I was using. But she then reminded me that I'd already shared my stories with them, and I almost burst into tears. I realized, "Oh my God! That's why I'm writing it." Those students had been the first people, outside of my inner circle, to hear my story. It happened when I participated in one of our programs called Life Stories, where we encourage the kids to open up and share so they can understand their lives. One day, I was challenged to share my story with them. That's where finding the inspiration and strength to write this book began.

I found it very moving, especially since I had no idea about any of it. I just thought of you as that bubbly, talented, attractive actress I'd seen in movies and on talk shows.
And I am that person, but I'm also this one. And the reason I decided to share with the students was because I saw them come into the Academy so burdened by life every day. When you are a low-income, poverty-stricken, Title 1 kid, you have so much to endure just waking up. So, you may have a bad attitude or a chip on your shoulder before you even get to school. You may arrive so anxious, angry, hungry or apathetic that you may say to yourself, "why should I pay attention in class?" You might be beaten up on the way to school, because you live in a bad neighborhood. Still, I had to inform them, especially the seniors, that they didn't have the luxury of bringing all that baggage into the world which they would be stepping into as adults. I'd say, "you need to come to terms with it, or let it go. One or the other. And if you can do both, then you're golden." If you are unable to get past that baggage, the opportunities that should be yours will not be yours.