Martin Luther King's address to the Mass. state Legislature
1/20/2014, 6 a.m.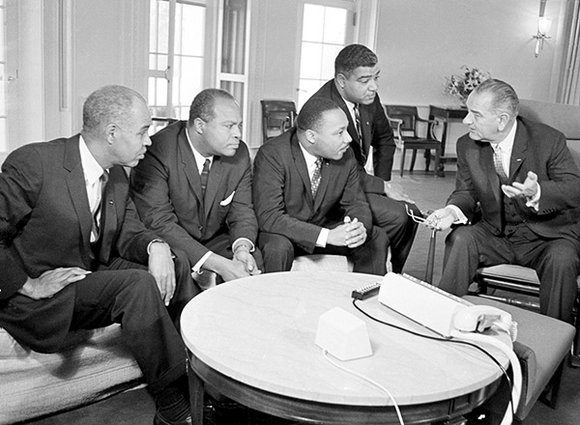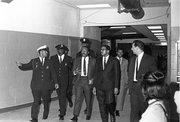 The following is Martin Luther King's April 23, 1965 address to the Massachusetts state Legislature:
To the distinguished members of this august body, I need not pause to say how very delighted and honored to have the privilege and the opportunity to meet with this auspicious body. For one who has been barricaded from the seats of government and jailed so many times for attempting to petition legislatures and councils, I can assure you this is a momentous occasion ...
Although we have come a long, long way in the struggle for brotherhood and struggle to make civil rights a reality for all people, I must say to you this afternoon that we still have a long, long way to go — all over this nation. We do not have to look very far to see that. We only need open our newspapers, or turn on our televisions, or look around in our own communities, and we realize that there are still problems alive that reveal to us that we have not yet reached the promise land in civil rights.
But I am convinced, as I stand before you this evening that, if America and democracy are to live, segregation must die! In a real sense segregation is a cancer in the body politic which must be removed before our moral health can be realized.
In a real sense segregation, whether it is de jure segregation of certain sections of the South or de facto segregation of the North, is a new form of slavery covered up with certain niceties of complexities. And all men of goodwill all over this nation must work together passionately and unrelentingly to solve this problem.
In the final analysis, discrimination must be uprooted from American society, not merely to meet the Communist challenge, not merely to appeal to Asian and African peoples, ultimately it must be uprooted because it is morally wrong! It must be done not merely because it is diplomatically sound, but because it is morally compelling.
And if we as a nation will do this, it will carry us to higher heights of morality, and it will help us realize our great dream. Now if this is to be done, there must be a massive action program all over our nation and in every community ...
May I say in conclusion that I still have faith in America, and I still have a deep belief that we will solve this problem. We are developing a grand alliance that will make it possible in the not too distant future to solve this problem. So I have no despair about the future.
Somehow I know that we as Negroes will win our freedom, abused and scorned though we may be. Our destinies are tied up with the destinies of America. Before the pilgrim fathers landed at Plymouth Rock, we were here! Before Jefferson wrote the great words of the Declaration of Independence, we were here! Before the great words of the "Star Spangled Banner" were written, we were here! For more than two centuries our foreparents worked in this country without wages where they made cotton king.