Estelle 'Rae' Coleman, 91, was pioneer in banking world
1/8/2014, 12:08 p.m.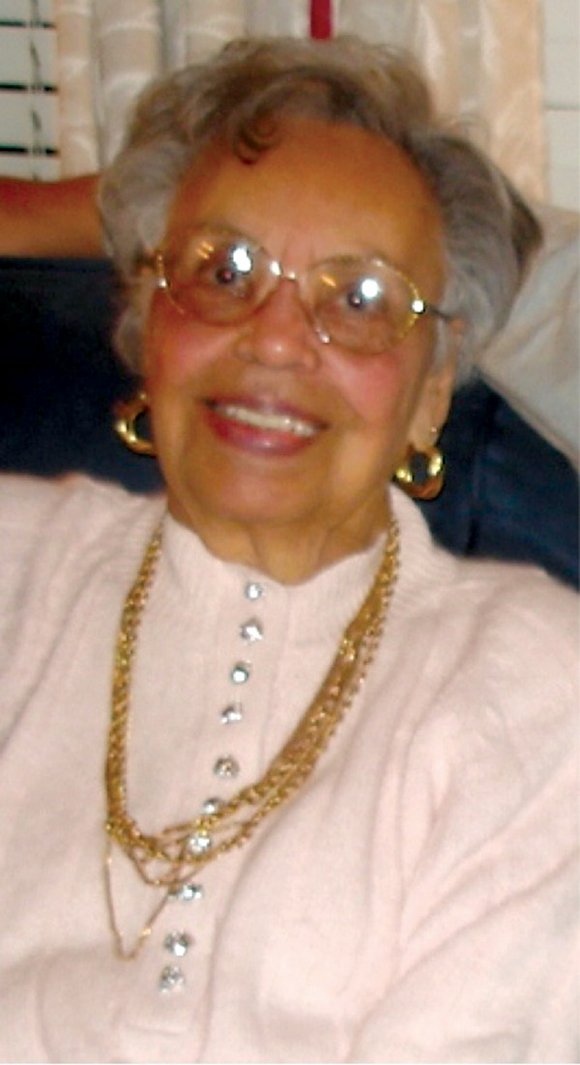 Estelle Rematha Coleman peacefully passed away at Sunnyvale Health Care Center (Sunnyvale, Calif.) on Dec. 24, 2013, at the age of 92. She was born on Sept. 16, 1921 to Geneva Wiggins and Grady Battle in Zebulon, N.C. At the age of eight, she and her mother moved north to Cambridge, Mass. "Rae," as she was lovingly known, was educated in the Cambridge Public School System.
In 1938, after dating for a short period, she married J. Riche Coleman and moved to Roxbury. Between 1939 and 1946, five children were born: Jocelyn, Marcia, Gretchen, Jay ("Beau") and Stephanie. Unfortunately, that marriage ended in divorce in 1947. Coleman and her children worshiped at Eliot Congregational Church and St. Mark's Congregational Church, both in Roxbury.
Every summer, while her children were young, Coleman took them to Martha's Vineyard Island, where her in-laws owned a summer cottage in Oak Bluffs. As they grew older, Coleman stayed in Boston to work full-time, visiting weekends, while her mother-in-law, "Granny" Coleman cared for all five of the children on the Vineyard for the entire summer.

In February 1964, Coleman moved to New York City and pursued a career in banking with the newly-opened Harlem branch of the New York Bank for Savings. Not knowing much about the banking industry, she enrolled in a two-year course at the American Institute of Banking. Upon successfully graduating, she attended New York University to continue her studies in estates and trusts and was subsequently promoted to supervisor of new accounts. Within a seven-year period, Coleman was transferred numerous times to different branches that needed an officer in the new accounts department. She was also given additional promotions and, in 1973, Coleman became the first black female officer elevated to assistant secretary/branch manager for banking operations, directly responsible for overseeing deposits that totaled $136 million. This was the highest rank that had ever been attained by a black female in the state's savings bank industry.
In l976, Coleman made history again when she became the first black female to attain the position of assistant vice-president of a savings bank in the N.Y. savings bank system. She remained in the N.Y.-N.J. area until 1980, when she relocated to the San Francisco Bay area, where she attained an executive position with Crocker Bank (now known as Chase).
Upon retirement from banking, at the age of 75, Coleman moved to San Jose, Calif., where she became an active member of the National Council of Negro Women and ultimately served as its President for over 10 years.

Still filled with zest and vitality, in her early 80's, Coleman was employed, on a part-time basis, by Breathe California, formerly the American Lung Association, as a liaison to seniors experiencing lung problems. Her job was to reach out to these people and educate them about the various programs offered by Breathe California, and to facilitate meetings and health fairs regarding health-related issues. She retired from that position in 2011, at the age of 90.
In 2010, Coleman returned to her roots in Zebulon, N.C., for an overwhelming reunion with her father Grady Battle's family. She was able to connect with her half-sisters, half-brothers and their families, some of whom she had never met.