Boston parents select schools under new assign plan
Yawu Miller | 1/8/2014, 11:15 a.m.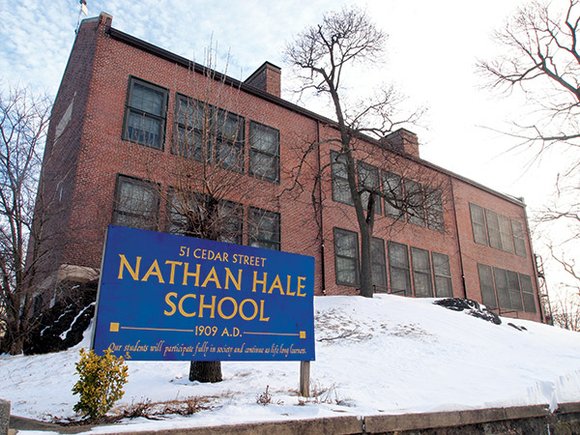 Parents of school-age children in Boston begin the process of selecting schools under the Boston Public Schools' new assignment policy this week.
Under the new system, the school department will generate a list of at least six choices for each family based on their home address with a bias toward local schools. The new plan will include at least two schools in the BPS Tier 1 or Tier 2 category, the top two levels of school performance.
The best way for parents to obtain a seat in the school of their choice is to register their child in January, when the new process begins. The school department is in the midst of an aggressive effort to publicize the enrollment process, using letters to parents, radio spots and billboard ads, according to BPS Spokesman Brian Ballou.
"Our welcome centers are open for parents to come in and ask about the registration process," he said.
The challenge for many parents of prospective BPS children will be to secure placement in a school that's not in the bottom two tiers of the school department's ranking system: Tier 3, where more than 50 percent of the students scored lower than proficient on the MCAS exam, or Tier 4, where fewer than 25 percent scored proficient.
Because of the new system's bias toward placing students in schools close their home address, parents living in low-income neighborhoods where schools in the bottom two tiers are concentrated may now have reduced chances of placing their children in higher-performing schools, advocates say.
Using the DiscoverBPS website, parents can check the options available to their children by adding in their addresses. For a random address on Walnut Avenue in Roxbury, the tool generated 19 possible schools, five — little more than a quarter — were in the top two tiers. In contrast, the website generated 13 schools for a random address on Maple Lane in West Roxbury with six — nearly half — in the top two tiers.
Last year, because Roxbury and West Roxbury were in the same school zone, parents from Roxbury could enter the lottery for schools in West Roxbury. Because the new system limits parents' choices to those schools closest to their home addresses, some parent advocates are concerned the new system will exacerbate the inequities in Boston's schools.
"We have to make sure we're not locking families into under-performing schools," says Kim Janey, a senior project director at Mass Advocates for Children. "School reform has to be about more than assignment, because school assignment doesn't approach equity. It just determines who has access."
And access is never guaranteed, notes Myriam Ortiz, executive director of the Boston Parent Organizing Project.
"When you see a school among your choices, it doesn't mean you're going to get a seat there," she says. "It doesn't mean there are seats available. It just means you can apply."
With the increased emphasis on proximity added into the school choice equation, the chances for applicants in lower-income neighborhoods to obtain seats in top-tier schools may be even slimmer than they appear. The Nathan Hale School, a Tier 1 school in Roxbury, has 168 seats. The Beethoven School, a Tier 1 school in West Roxbury, has 306 seats.