Missing in action: Althea Garrison
Yawu Miller | 2/28/2014, 1:09 p.m. | Updated on 2/28/2014, 1:09 p.m.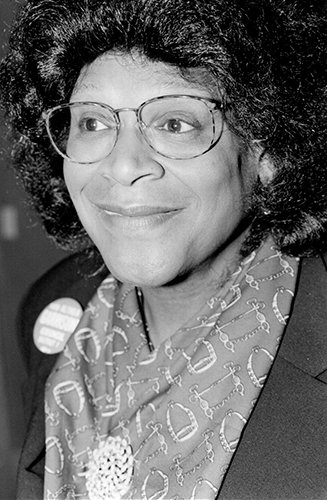 Five of the six candidates who pulled papers to run in the special election for the 5th Suffolk District have cleared the first hurdle: turning in 150 valid signatures. But for the first time in at least 20 years, voters and political observers will miss the politicking of Althea Garrison, the feisty perennial candidate who held the 5th Suffolk seat for one term.
Garrison won election to the seat as a Republican in 1992, after she challenged the nominating papers of then-incumbent Nelson Merced's signatures because he had not printed his party affiliation – Democrat – at the top of his signature sheets. Garrison was voted out in the 1994 election that put Charlotte Golar Richie in office.
This time around, it was Garrison who was bumped from the ballot for not having a valid enrollment certificate (ya gotta love these obscure Massachusetts election laws!). Garrison, who has run as a Democrat and independent and Republican in various municipal and state elections, changed her party affiliation in November.
But to run in an election in Massachusetts a candidate has to have been enrolled in a party for six months or unenrolled for the same amount of time to run as an independent. In a normal election, candidates have time between the March deadline for pulling papers and the November election date, but in a special election, party loyalty is a necessity.
The five candidates in the running for the 5th Suffolk primary on April 1 are Evandro C. Carvalho, Karen A. Charles-Peterson, Jennifer Anne Johnson, Barry Lawton and Roy Owens. Barring a successful write-in campaign from a Republican or Independent, the April 1 victor will go unchallenged in the April 29 general election.
Nomination papers for the regularly-scheduled November election for the 5th Suffolk District seat are due on the same April 29 date as the special election.
Two other Boston special elections are scheduled for April 1 – the 13th Suffolk District in Dorchester and the 2nd Suffolk District, which includes parts of Charlestown and Chelsea. Both those elections have March 4 primaries.