Joseph Lee: famed hotelier, restaurateur, inventor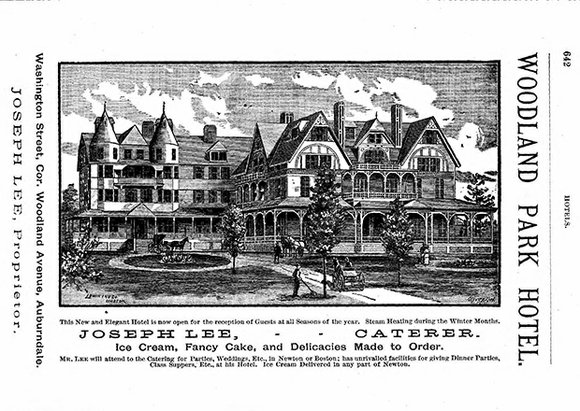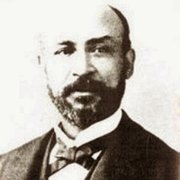 After having spent more than a decade of his childhood in bondage, in the late 19th century African American Joseph Lee became one of the most talked about hotel proprietors and restaurateurs in New England.
He was born between 1848 and 1849, in Charleston, S.C., to slave parents Susan and Henry Lee. Not much is known about his early years. A Freedman's Bank record dated January 30, 1872, makes reference to a "light" complexioned 24-year-old Joseph Lee, who was born and raised in Charleston and who listed Susan Lee as his mother. The record reveals that he was employed as a servant in Beaufort then. At some point in his early life, he became a skilled chef and baker.
In 1875, Joseph Lee married Christiana Howard, a schoolteacher in Philadelphia. She was born free in 1850 in Sandy Springs, Md., to Rebecca and Greenbury Howard. Her mother was a dressmaker and her father was a laborer.
Christiana bore four children of the marriage: Genevieve, Joseph Howard, Therese and Narka. In February 1876, in Pennsylvania, she gave birth to their first child, Genevieve. The Lees made their way to Massachusetts by June of 1878, as their second child, Joseph Howard, was born there at that time. Joseph Howard attended high school in Newton and, in 1896, enrolled at Harvard College, where he was a member of the varsity football and crew teams. He eventually received a Bachelor of Arts degree from the college in 1903.
In 1880, the Lee family resided in Needham. Joseph Lee found work at a boarding house. Two years later, he leased the Woodland Park Hotel on the corner of Washington Street and Woodland Avenue in Auburndale — one of the villages of Newton. It was just a summer hotel then, standing in the middle of a sand bank. In 1883 Lee purchased the place, built additions to it, and enlarged and beautified the grounds.
During the summer of 1885, in connection with his Woodland Park Hotel, Lee also managed the Fort Point House, a first-class family resort on Cape Jellison in Stockton, Maine.
Lee's investment in the Woodland Park Hotel must have become profitable by 1886. That year, the Boston Daily Advertiser listed him as one of "Newton's rich men" — among the town's large taxpayers. Lee added a new annex to the hotel, containing bowling alleys and billiard and pool rooms, and formally opened it to the public on May 2, 1890. A year later, the Advertiser described his establishment as "a picturesque structure, with gables and towers, dormer windows, high chimneys and wide, shady verandas." His hotel was "surrounded by seven acres of well-kept grounds, provided with tennis courts and laid out in pretty drives and walks."
Open to visitors throughout the year, the elegant guest house provided unrivaled facilities for hosting class suppers, dinner parties and other social events. Lee delivered ice cream, fancy cakes and delicacies made to order from the Woodland Park Hotel to all parts of Newton. He catered parties and weddings as well, in both Newton and Boston. At that time, he also owned The Abbotsford, a top-quality hotel at 186 Commonwealth Ave. in Boston. Indeed, the proprietor "proved himself one of the most successful and pleasing hotel men in New England," wrote the Advertiser.