Forest Whitaker shares wit, wisdom in discussing latest film
Kam Williams | 2/27/2014, 6 a.m.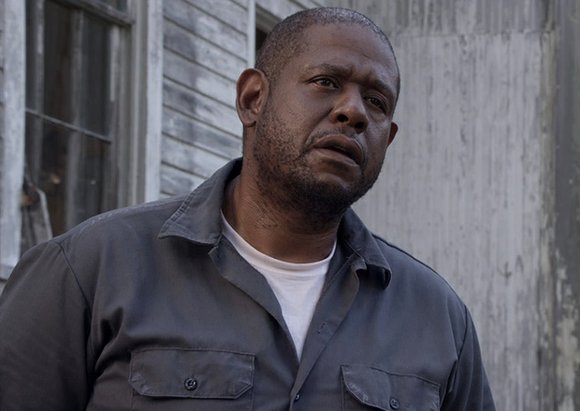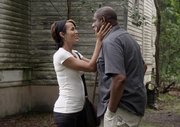 Forest Whitaker is a distinguished artist and humanist. He is the founder of PeaceEarth Foundation, co-founder and chair of the International Institute for Peace and is the UNESCO Goodwill Ambassador for Peace and Reconciliation.
He is also a talented, versatile performer and one of Hollywood's most accomplished figures. He has received prestigious artistic distinctions including the 2006 Academy Award for Best Actor for his performance in "The Last King of Scotland" as Ugandan dictator Idi Amin.
Forest has dedicated most of his time in the past decade to extensive humanitarian work. His social awareness has compelled him to seek ways of using the film medium as a means to raise peoples' consciousness.
To that end, he produced the award-winning documentary "Kassim the Dream," which tells the poignant story of a Ugandan child soldier turned world championship boxer; "Rising From Ashes," which profiles genocide survivors of the Rwandan war who have risen from wooden bicycles to competing in the Olympics; "Serving Life," which focuses on hospice care for prisoners at Louisiana's Angola Prison; and the Emmy-nominated and Peabody Award-winning "Brick City," which takes a look at life in inner-city Newark, N.J.
In 2007, he received the Cinema for Peace Award for his ongoing advocacy for child soldiers, as well as for his work with inner-city youth. The following year, he served as a member of the Urban Policy Committee and currently sits on the board of the President's Committee on the Arts and the Humanities.
In 2011, Forest was designated as a UNESCO Goodwill Ambassador for Peace and Reconciliation. In this role, he works towards global peace building through anti-violence education, research, training and community building.
In 2013, Boston University's Howard Gotlieb Archival Research Center appointed Forest as a Martin Luther King Jr. Fellow. Plus, he currently serves as a senior research scholar at Rutgers University, and as a visiting professor at Ringling College of Art and Design.
Here, he talks about his latest movie, "Repentance," a psychological thriller co-starring Anthony Mackie, Sanaa Lathan, Nicole Ari Parker and Mike Epps.
What interested you in producing and starring in "Repentance?"
I'd say the fact that it's a movie that talks about dealing with your past issues and past pain, and being able to move forward in the future from that. I think that's a lesson that we all have to deal with and learn from. In addition, the film offered me a great opportunity to do a really interesting character with an amazing cast of actors, and to be directed by a friend and associate, one of my partners. We own a company together. So, a lot of things came together to make this happen for us.
What message do you think people will take away from "Repentance?"
Understanding and searching for the truth by dealing with issues from the past, by taking them out and allowing them to be present so that you can move past them or with them into your future. I think this film suggests it's possible to address even those hidden secrets that we keep sequestered under the rug of our minds.