Annexation map shows historic city borders
2/19/2014, 11:06 a.m.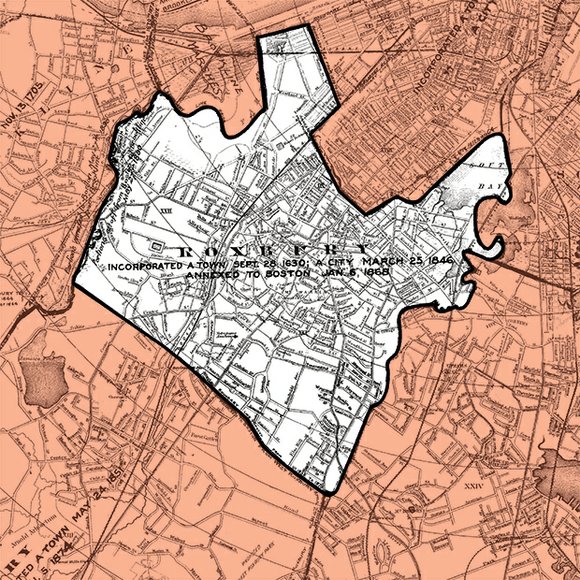 Roxbury's boundaries have been in flux since West Roxbury split off from the City of Roxbury in 1851, taking with it much of Jamaica Plain and what is now Roslindale. At that point, Seaver Street and Atherton Street served as the city's border with West Roxbury. Then as now, the Muddy River separated Roxbury from Brookline. When the Back Bay was filled in in the 1850s, the cities of Roxbury and Boston negotiated a border that gave Roxbury the land between the Muddy River and what is now Massachusetts Avenue. At Columbus Avenue, Roxbury's boundary with the South End went south to just north of where Melnea Cass Boulevard now runs. Roxbury's boundaries extended into the South Bay, which then was really a bay. The line with Dorchester, which remained unchanged from 1630 when the Puritan settlements were originally laid out, was a brook, now in a culvert which runs between Blue Hill Avenue and Columbia Road and emptied into the South Bay. (Annexation map courtesy of the Boston Redevelopment Authority).