Jazz musicians celebrate Newport Jazz Festival at 60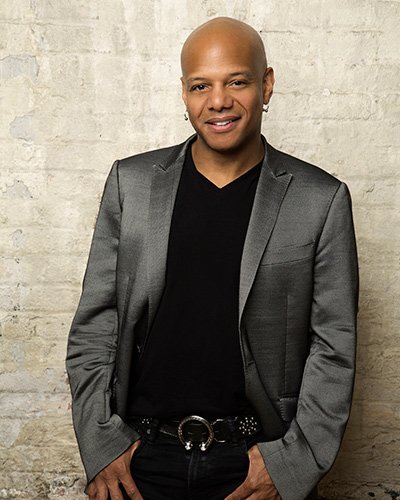 In the middle 1980s, at age 16, Mark Whitfield — a musical prodigy from New York City — trekked his way upwards into Boston and made Roxbury's Wally's Jazz Cafe his home.
At the time, Whitfield, skinny and eager, was entering Berklee College of Music on a prestigious scholarship where he would study jazz guitar and each weekend hold court at the well-known Massachusetts Avenue jazz spot — occasionally playing alongside emerging stars like Cyrus Chestnut, Nicholas Payton and Wynton Marsalis.
For Whitfield, Wally's was not only the place of his jazz baptism, but also a tightly knitted community that was sometime outrageous and often colorful.
"Wally's was the spot! I did a great deal of development there as a young performer. It had a lot of character. I remember one dude who was a bus driver ... and a musician ... who wanted to play with us so bad ... that while he on his shift and he would get off of his bus and sit in with us for one set — with his passengers waiting for him on the bus until he finished," said Whitfield in a telephone interview last week between night-to-night performances in New York City and Atlanta.
"I also remember the night when someone came in while we were playing and shot a bullet hole in the ceiling."
On Feb. 13, Whitfield brings his talent back to Boston as part of the Boston Celebrity Series recognizing the 60th anniversary of the Newport Jazz Festival at the Berklee Performance Center.
Whitfield will not be celebrating Newport in Boston alone.

In tow are fellow performers: clarinetist Anat Cohen, trumpeter Randy Becker, vocalist Karrin Allyson, pianist Peter Martin, bassist Larry Grenadier and drummer Clarence Penn.
For Whitfield, the Newport Jazz Festival is representative of the artistic vitality of jazz that was both a source of musical creation and a definitive lifestyle — at one time a noun and a verb.
"Jazz was really more than just the music. When my mother and father were coming up in the 1950s and '60s they walked jazz, they talked jazz. Jazz was a certain way that you wore your hat. Jazz was a way of life," said Whitfield.
The Newport Jazz Festival, which Whitfield and others will be paying homage to, was launched in the tony Rhode Island town with much fanfare in 1954 with luminaries such as Billie Holiday performing. In the years to follow, Dizzy Gillespie, Dave Brubeck, Ray Charles, Herbie Hancock and Tony Bennett would also make the summertime pilgrimage to the affluent town set on the Atlantic Ocean.
From its inception the Newport was organized by promoter George Wein with the financial support from socialites Elaine and Louis Lorillard.
Historic recordings would emerge from concerts, including Duke Ellington's "Diminuendo and Crescendo in Blue," with Paul Gonsalves, Miles Davis' "Round Midnight," and the 1964 release "Miles & Monk at Newport," a classic jazz standard recording.
For Whitfield, returning to Boston this week clearly evokes nostalgia, but also distinction and awe.
"I am always honored to be part of celebrating jazz history. Newport is just an iconic place where I'll be playing at the footsteps of my heroes. It will be a great opportunity to give something back," he said.