Stand Down event brings services to homeless veterans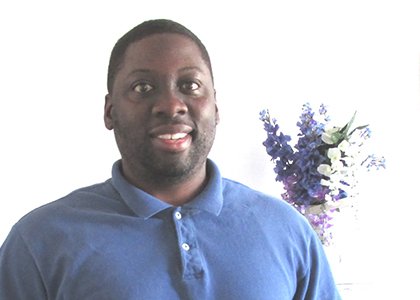 The Massachusetts branch of the Volunteers of America are offering free services to homeless and at-risk veterans at their annual Massachusetts Stand Down event on Friday, August 22 at the IBEW Local 103 hall in Dorchester.
"The VA will be providing information on housing, employment, and legal assistance, along with education, counseling, food stamp information, HIV/AIDS resources, ID and driver's license renewals and other medical care information," Congressional Black Caucus Veteran Brain Trust Ron Armstead said. "We brought this concept here in 1993 in order to coordinate all the necessary care veterans may need in one spot. We start off with housing and work our way through the list of services. But they obviously need a place to live first and foremost."
Armstead estimated that there are some 30,000 veterans on the streets in Massachusetts. A fundamental shift in policy focusing on housing vouchers has changed the way the VA approaches the issue of getting veterans back on their feet.
"Something like the housing vouchers, which are not the same as Section 8 vouchers, are a big help, but they don't solve everything. But we've seen mass foreclosures and high unemployment in veterans living in communities of color like Dorchester, Roxbury and Mattapan."
Armstead said that on a national level, blacks make up about 40 percent of the homeless veteran population, even though they make up 10 percent of the overall veteran population.
"We've had no successful answer for the last 20 years," Armstead said. "It has reached as high as 50 percent without explanation. But we're battling this scourge. 'Homeless' and 'veterans' should not exist in the same sentence."
The veterans who come to the VoA for help are from every walk of life, military branch, era, age and gender. The spectrum of their struggles range from someone in need of a few connections to get them going to those with addiction and mental health issues.
Massachusetts VA Director of Development Stephanie Paauwe said that the number of homeless veterans has been in decline for the last four years.
"It's difficult to get a solid count of people on the streets or in a shelter," Paawue said. "If you're staying on a friend's couch or in your parent's basement, that's not your home. It's not just the common thought of people living under the highway. There are lots of places for vets to stay, but it's not the place to put your stuff or have a mailing address, which you need to get a job."
Outreach specialist and case manager Orson Buckmire said that focusing on the issue of finding a veteran a home is the foundation to aiding them in other realms where they may struggle.
"We primarily work with housing, homeless veterans and veterans who are at risk of losing their apartments. We step in to talk with the property manager or the landlord and let them know that their tenant is working with us so that he can get on the right track to move forward."