Dancer Julius Anthony Rubio tackles dual roles In A.R.T.'s Finding Neverland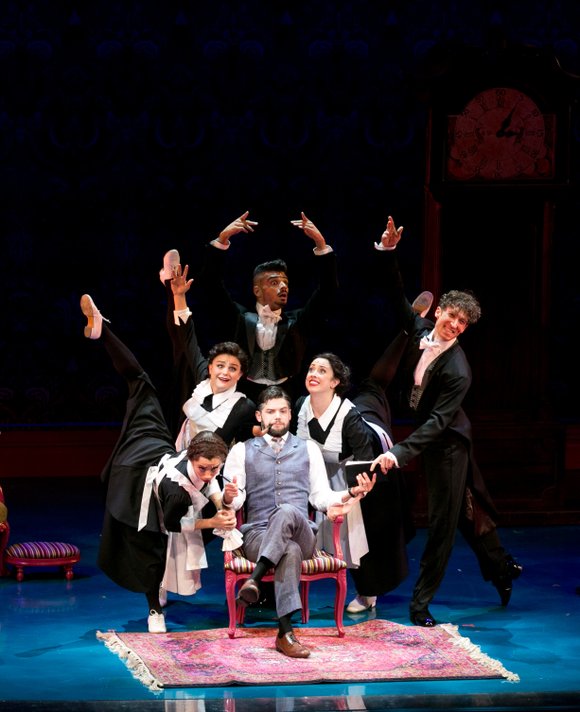 "With passion and persistence anything is possible," says Julius Anthony Rubio, of his roles as dance captain and swing in the musical Finding Neverland playing at the American Repertory Theater in Harvard Square.
Born in the Dominican Republic and raised in Miami, Julius Anthony Rubio had a less than perfect upbringing. His parents split when he was a child and his father disappeared leaving his mom to raise him as a single parent. The dancer admits to being very dramatic and rambunctious as a child. He started theater at the age of 10 because it was an outlet for him.
He began dancing at the age of 15, but not before he spent 11 months living in a homeless shelter.
"It was at the beginning of freshman year in high school," Rubio recalls. "It was the hardest secret for me to keep but it was what drove me to be the best because my mom had told me that no matter what you do if you're going to do something, you just have to be the best at it."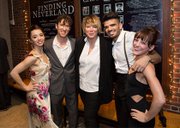 After being introduced to free dance classes by his best friend in middle school, Julius had six solid months of technical training before auditioning for the New World School of Arts and Dance Attack Studios in Miami, Florida. He was accepted as an incoming sophomore, and developed into a competitive dancer the last three years of school. Although he was accepted into Juilliard for dance and NYU for musical theater, Julius chose not to go to either school because he simply couldn't afford it, and he was somewhat overcome by fear. Deciding not to pursue school as the next step in his learning, Rubio made a vow to himself "that I had to have and lead an extraordinary life."
Since then, life became his teacher. Rubio worked on a cruise ship which helped him to understand that his craft was "getting him to places." From Miami, he moved to Los Angeles where he lived for five years, and "learned how to be seasoned, how to have an edge, and how to find his own personality."
He left L.A., and moved to New York with a Broadway credit under his belt. Wonderland was going to open up on Broadway and Julius thought this was the moment that he could ride the wave to New York. But the show closed after just one week.
"I didn't see it coming," he said. "I didn't expect something like that would happen. It was the biggest lesson to be learned of how fickle this business is."
Even with all the challenges and disappointments, he's continued to work hard and pursue a career that he really loves.
Rubio has performed in the national tour of Come Fly Away; on The Academy Awards, on MTV, and is now making his A.R.T. debut in Finding Neverland.
As dance captain and swing with this production, Rubio is responsible for seven different roles in the show along with being "incredibly familiar with what everyone else does in the show at every single point." He shares duties with co-captain Jamie Lynn Verazin. One of the most important things about being a dance captain, Rubio says, is that his job is to always listen to people.