Restaurants serve French, Southern cuisine in Leather District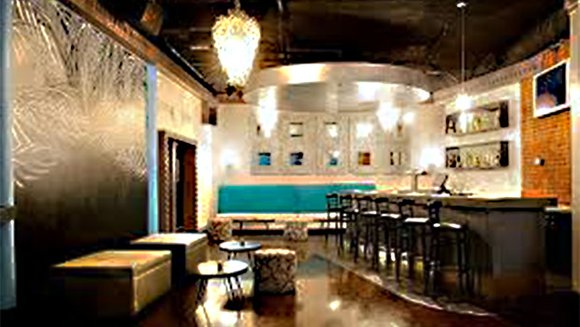 Nestled among the brick and cement buildings on the first block of Lincoln Street is Savvor Restaurant & Lounge. The restaurant which opened in early February of this year is the latest entry into Boston's bustling restaurant scene, and is quickly finding its place among the many restaurants in the Leather District.
Located at 180 Lincoln Street in the old District nightclub, Savvor Restaurant & Lounge offers a fun, hip and diverse atmosphere. It's a great place to unwind with friends after work for drinks, grab a quick bite to eat, or take that special someone out for dinner.
The restaurant/lounge is equipped with two fully-stocked bars, comfortable booth and table seating throughout the restaurant, with the sounds of '90s and contemporary R&B, soul and hip-hop music adding to the inviting scene. If you're into live music, then stop by Thursday through Saturday nights as they present local jazz and R&B artists, and on Fridays and Saturdays there's a live DJ spinning a mix of old school, hip-hop, R&B, and reggae.
Savvor Restaurant & Lounge's menu is a distinct and mouth-watering blend of Southern cuisine with a Caribbean twist. The bar menu offers several items including Tennessee Hot Fried Chicken, Pimiento Grilled Cheese Sandwich, Johnny Cakes, Crispy Fresh Bacon, Tostones with Jerk'd Sugar and 45 cents wings.
The Tennessee Hot Fried Chicken (which isn't for the faint of heart) is tender and well-seasoned with a light crispy batter that slides off of the bone. I recommend a side order of the Macaroni & Cheese (it's hearty and very filling on its own), as an accompaniment to the fried chicken. The cheesy shells covered in breadcrumbs will help absorb some of the heat tingling in your mouth from the delicate bites of fried chicken. Or, order the Tostones with Jerk'd Sugar. The combination of the naturally sweet plantains with a little bit of brown and cinnamon type-sugar is a nice touch to the traditional Caribbean fare.
If you're still hungry, you can't go wrong with the Crawfish Hushpuppies. The hushpuppies are a good starter to a meal or to share as a small plate with a friend. The hushpuppies have a delicious and light coating with a tender center of seasoned crawfish. To compliment your meal, Savvor Restaurant & Lounge offers a varied list of wine and cocktails such as the Haitian Lemonade using famed Haitian rum, Rhum Barbancourt, produced and bottled on the island of Haiti.
Another restaurant to visit for lunch, dinner or just an after work apéritif is Les Zygomates Wine Bar & Bistro located prominently at 129 South Street. Open since 1994, Les Zygomates offers a warm and inviting atmosphere, traditional French cuisine, and an award-winning wine list. You can't miss the restaurant as you make your way down South Street with its soft lights and warm reddish glow radiating through the huge windows facing the bustling street.
Once you enter into Les Zygomates you're immediately transported to 1930s Paris with its black and white bistro café. As you make your way through the intimate restaurant, you'll step into an elegant dining area that flows into the jazz side of the wine bar & bistro with its huge brass bar lined with high-back wooden chairs enveloped in a warm shade of deep red.