Obituary: Owen H. Brooks, 85, dedicated life to uplifting Miss. blacks
8/7/2014, 6 a.m.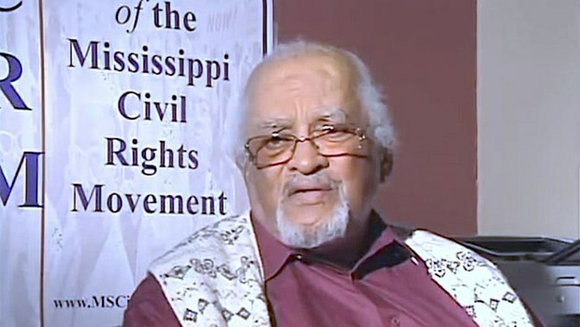 Veteran civil rights activist and leader in Mississippi's Freedom Movement, Owen H. Brooks died in Jackson on Sunday July 27, 2014. He was 85.
Born in New York City in 1928 to Jamaican immigrant parents, Thelma Ione Brooks (neé Delgado) and Owen H. Brooks, Sr., Brooks was raised in Roxbury and lived for a time in Jamaica with his older sister Millicent and the only mother he and his sister knew, his maternal aunt Ceciline L. Barrow (neé Delgado).
He and his mother and sister returned to Townsend Street in Roxbury, and completed his schooling. Brooks graduated from high school at the age of 16, served in the army during the Korean War, studied at Boston and Northeastern universities and eventually completed a program in the rapidly developing electronics industry of the mid-1950s. He was employed for many years as a draftsman specializing in circuitry at the Laboratory for Electronics in Cambridge, Massachusetts.
However, Brooks never felt very enamored of pursuing a career in electronics. Rather, from a very young age, he was more interested in the history of black people and in the politics of their acquiring full freedom and economic independence. At the age of 13, Brooks joined the Youth Council of the National Association for the Advancement of Colored People. He joined the Progressive Party in 1948 to support Henry Wallace's campaign for president, read voraciously and attended the lectures and concerts of W. E. B. Du Bois and Paul Robeson.
A small group of mostly black intellectuals in Boston continued their activist work and coalesced around progressive issues that appealed to Brooks' developing political consciousness. By the beginning of the early '60s, student lunch-counter sit-ins and freedom rides culminating in the massive white violence those actions precipitated, Brooks knew he must respond with his whole person to the urgency of the Movement's call.
By 1963, Brooks had committed to local integration efforts, while working to help organize a national support system for the Student Nonviolent Coordinating Committee operating in the Mississippi Delta and in other locations across the South. Brooks met Mrs. Fannie Lou Hamer in Boston on fund-raising trips. He marched with Martin Luther King, Jr. for integrated public schools, participated in the March On Washington and grew closer to the organizational links of Movement people and campaigns.
He was particularly drawn to the ongoing work in the Mississippi Delta. Through his longstanding friendship with Warren McKenna, an Episcopal minister in the Boston area, Brooks was recruited to work for the Delta Ministry, an organization of progressive church and laymen and women dedicated to helping poor Black people empower themselves.
Begun in the spring of 1964, DM, as it was often known, was a program established under the auspices of the National Council of Churches' Division of Church and Society, later known as the Commission on Race and Justice. Brooks joined the staff in the early summer of 1965 and became DM's director in 1967.
There is no question that in the heat and humidity of the Mississippi Delta, Brooks found himself at home. His political philosophy led him to believe that only in the South, not in the North, could black people realize the potential of their economic and political strength. In spite of a long period of out-migration, Brooks felt that black people's best hopes lay in how well their numbers — often large majorities in certain Black Belt counties — could work toward their political and economic interests. Putting his shoulder to the wheel, using all his intellectual, material, spiritual and human resources, Brooks pledged himself to work on behalf of the people most in need.