Blog - Melida Arredondo - on the anniversary of the Marathon Bombing
BLOG - Harvesting Peace
4/15/2014, 8:30 a.m. | Updated on 4/15/2014, 8:30 a.m.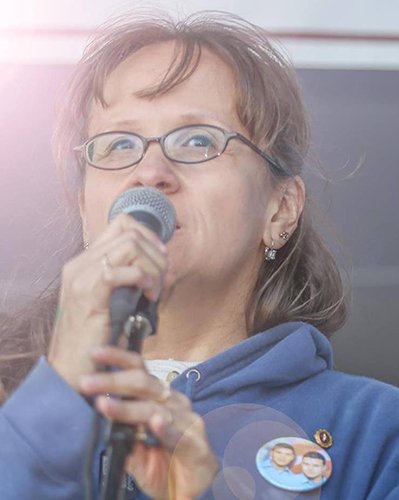 Definition of SURVIVOR: noun: a person who survives, esp. a person remaining alive after an event in which others have died. Example: "the sole survivor of the massacre".
As a result of the two bombs that exploded on Boylston Street on 4/15/2013, Martin Richards, age of 8 from Dorchester, 29 year old Krystle Marie Campbell from Medford, and Lu Lingzi age 23 from
Shenyang, China all died. In addition, 275 people were maimed and wounded - all named survivors.
Yet, there are many more survivors who were witnesses at the two bombing sites They walked away unscathed physically but have horrid memories, endure panic attacks, nightmares, issues with memory loss or in ability to concentrate, and are experiencing anxiety as the one year mark approaches. These are all signs of post-traumatic stress. These witnesses include first responders and civilians who were watching the marathon in person that day and some would even say those who are families of those injured.
I am beginning this blog column with the Bay State Banner as a way of reaching out to these survivors. Folks from all neighborhoods in Boston and all across the country attend the marathon. It's a great family day where parents bring their little ones to watch the event. I worry about these folks who like myself, saw and experienced horrible things and as a result have anxiety and other problems and may not relate this to the bombings.
If you or someone you know has experienced panic attacks, problems focusing and were also at the bombing, get help. For more information and resources for the victims and survivors of the Boston Marathon Bombings, call the Massachusetts Office of Victims Assistance at 1-855-970-MOVA (6682).
Patriots Day - Day of Marathon Bombing
Carlos and I arrived at the finish line at 11 a.m. to distribute American flags to the crowd on the south side of Boylston Street. We gave away most of the 400 flags. At around 1 p.m., we met up with our friend John, a Vietnam veteran who is the organizer for the Maine Run for the Fallen. John had VIP passes so we all could enter the grandstands after 1 p.m. We entered along with other family members of those service members killed in Iraq and Afghanistan, Newtown family members, 911 families and military veterans.

When we met up with John, Carlos handed him the cowboy hat he was wearing which also had a band on it that said "Costa Rica." The hat was a gift from Carlos' mother for John. John declined the gift and returned it saying that he didn't like wearing cowboy hats. Little did we know how that cowboy hat would become so recognized?
It was a beautiful early spring day with a blue sky and a bit of a chill in the air when standing in the shade. We were enjoying talking to the people around us in the stands and watching the folks cross the finish line, some had creative costumes, a Boston tradition. We had our cowbells and were ringing them as the runners finished. Folks were in a good mood and came from all over Boston with their children, their pets and their zeal for life. Multi-generational families abounded: nanas, granddads, husbands, wives and the little ones.