Deidre Goodwin discusses theater, film, TV and jumping between them all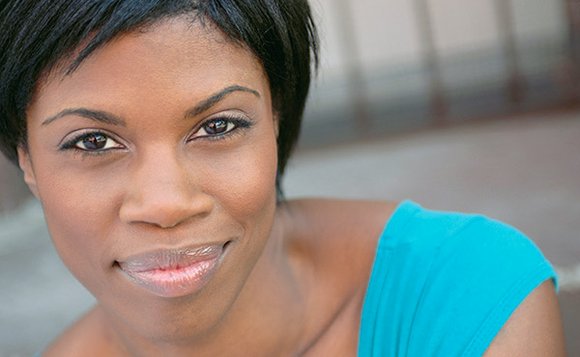 A New Yorker by way of Oklahoma City, actress and dancer Deidre Goodwin is part of the ensemble cast performing in the world premiere of the American Repertory Theater's latest production "The Shape She Makes." Conceived by Susan Misner and Jonathan Bernstein, the play explores the impact of childhood experiences on our adult lives as "Quincy," a precocious 11-year-old girl seeks to understand what she's inherited from her absent father and neglectful mother. We see her story unfold through a fusion of movement and dialogue.
Goodwin, a multi-talented actress, dancer and singer, has moved effortlessly between theater, film and television over the course of her career. She has spent years perfecting her craft and has appeared in eight Broadway shows including "Chicago," "A Chorus Line," "Nine," "Jesus Christ Superstar" and "The Rocky Horror Show." She has also appeared in the original productions of "Chita Rivera: The Dancers' Life" and "Never Gonna Dance."
In addition to her years both on and off-Broadway, Goodwin has displayed her comedic and dramatic skills in a variety of roles on television and in film. She played the character "DeBORah," winner of the MILF Island episode on NBC's "30 Rock" and has appeared on CBS' "Blue Bloods," Showtime's "Nurse Jackie" and F/X's "Rescue Me." In 2012, she had a supporting role in the action film "The Bourne Legacy" and was cast as a fertility clinic nurse opposite Alec Baldwin in the romantic comedy "It's Complicated". In 2002, she played the fierce "June" in the film version of "Chicago" opposite Catherine Zeta-Jones and Renée Zellweger.
On a recent lunch break from rehearsals, Goodwin spoke to the Banner about how she got her start in theater and her latest project, "The Shape She Makes."
How did you get your start in theater?
I was a late bloomer. I always loved to watch musicals and anything that had dance in it when I was a little girl. I think I always was a dancer by spirit but didn't have any training at all. It wasn't until I was in college where I took my first, professional real dance class. After that, it was "this is what I'm supposed to do for a living." I had a very supportive mom who was like "you can be a dance major, just get another degree." That was my start.
What was the one musical that inspired you?
I know it was a combination of things like "Singing in the Rain" and it was also "Fame." I also honestly liked "Sesame Street" because they always tried to educate you. And there was always a song or a pratfall or something. And, Carol Burnett was huge, huge, huge.
You grew up in Oklahoma. Did you have any opportunity to see the theater? Were you exposed to the arts or was it something that was just innate?
There were traveling groups of theater for children that would come and we'd have assembly and they would do songs. I didn't know it at the time but they were basically doing "Godspell." I took a trip on a bus from Oklahoma City with the YWCA. My cousin and I and a bunch of the girls, ages 13 to like 16, 17 drove to New York and we actually saw "Dreamgirls" and that was the first time I saw people who looked like me. I didn't know you could do that for a living. I didn't know that it was a job.