Up close with 'Baggage Claim' star Boris Kodjoe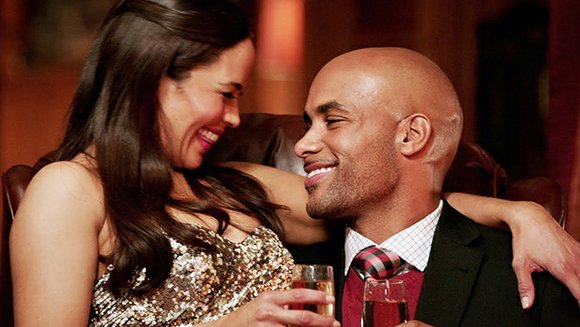 Mention the name Boris Frederic Cecil Tay-Natey Ofuatey-Kodjoe and most people say, "Huh?" If you mention the name to African American women of a certain age, their hearts skip a beat and their eyes glaze over. But there's more to the 6-foot-3 Kodjoe than meets the eye .
Kodjoe is one of four children born in Vienna, Austria, to Ursula, a German psychologist, and Eric Kodjoe, a physician from Ghana, West Africa. When Kodjoe was six, his parents divorced. He grew up with his brother Patrick and his two sisters Naja and Lara in the city of Freiburg, located in southwestern Germany. At the age of three, Boris was exposed to the world of tennis. He subsequently became one of the best players in the country and headed to the United States to attend the Virginia Commonwealth University on a tennis scholarship in the fall of 1992. Kodjoe earned a bachelor's degree in marketing in 1996.
The Ford Modeling Agency discovered him while he was still in college and he joined post-graduation. It was only a matter of time before the fashion model burst onto the acting scene.
He is best known for his four years playing the character Damon Carter on the hit Showtime television series Soul Food, for which he earned three NAACP Image Award nominations for Outstanding Supporting Actor. Soul Food was where he also met and married his co-star Nicole Ari Parker. In 2004, they co-starred in the television comedy Second Time Around, which he produced, and in 2009, he made his Broadway debut in the Tennessee Williams classic Cat on a Hot Tin Roof, which also starred James Earl Jones, Phylicia Rashad, Anika Noni Rose and Giancarlo Esposito.
Appearing in a variety of supporting roles in film and in television, Kodjoe was hand-picked by J.J. Abrams to star in the drama series Undercovers in 2010. In the fall of 2012, he reprised his role as Luther West in the action/sci-fi film Resident Evil: Retribution and also appeared in the Kevin Hart BET series Real Husbands of Hollywood.
In addition to his upcoming role in Baggage Claim, as Graham opposite Paula Patton's character Montana, he is currently filming the second season of Real Husbands of Hollywood, due to premiere this October. According to Kodjoe, we can expect appearances by Katie Couric, Selita Ebanks, Shaq, Wayne Brady and Bobby Brown on BET's top-rated series.
On a recent press junket to Los Angeles for the film Baggage Claim, The Banner spoke with Boris Kodjoe about acting and his upcoming projects.
You've gone from theater to film to TV. Which medium do you like best?
I like them all. The blessing of being able to do all of them is great. They're all different muscles. It's all different kinds of acting. On the stage you have such an immediate response from the audience and its energy, which is like adrenaline — pure. TV is a long journey with the extended family if you will. Movies are short and few between. They're nomadic sort of experiences in some remote place in the world. You're with a couple of people for a couple of months and then you move on. Each has its perks and each has it challenges. But I embrace them all.