Candidates hit the streets in close, crowded Boston mayoral race
With no clear winner, many voters are still undecided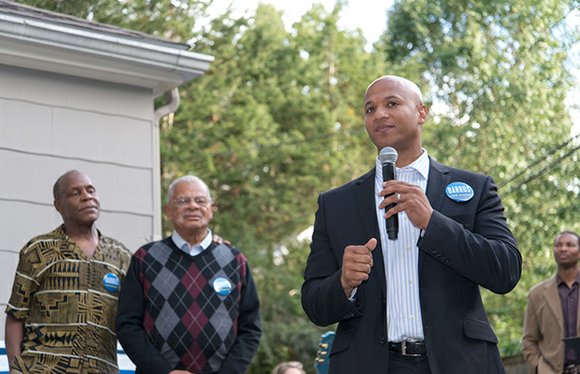 With six days remaining in the hotly contested mayoral race, most of the 12 candidates are touting their abilities to get out the vote on Sept. 24.
At stake is the corner office held by Mayor Thomas M. Menino, an office that he molded over six terms and 20 years to fit his personality as a man of the neighborhoods. Replacing him in a crowded field in an election-fatigued city will require a ground game unseen in recent city elections.
That partly explains why city Councilor Felix Arroyo informed potential voters that he and his campaign volunteers knocked on 4,512 doors over the last weekend, made 5,553 phone calls and, on Sunday alone, attended about a dozen events in Jamaica Plain, East Boston, Dorchester, Hyde Park, Brighton, Roslindale and Chinatown.
"We know we have the best grassroots campaign, the best message and the best candidate," said Doug Rubin, a political strategist for Arroyo who successfully helped Deval Patrick and Elizabeth Warren win their improbable campaigns. "With your active support, we can and we will win." 
The need for a ground game, even in cyberspace, also explains why former health executive Bill Walczak said his campaign ads have been viewed over 115,000 times by online viewers.
"This is a tremendous development for the campaign," said Darek Barcikowski, Walczak's campaign manager. "This shows that Bill's message is resonating and spreading and we definitely feel the momentum."
Apocryphal or not, what is true is that the 12 candidates are finding themselves scrambling for last-minute endorsements, attending different events across the city and touting their visions for Boston's future.
State Rep. Marty Walsh went so far as to get out the vote with a "Women for Marty Walsh" kickoff.
Held at Dorchester's Florian Hall, "Women for Marty Walsh" collected school supplies for local nonprofit Cradles to Crayons and asked kids to make their own Marty Walsh t-shirts and signs, which have been placed on display at Walsh's Dorchester headquarters.
By all accounts, the mayor's race is too close to call. According to a recent poll in the Boston Globe, City Councilor John Connolly held a slight edge with 13 percent. A few points behind were former chief of Housing and director of the Department of Neighborhood Development Charlotte Golar Richie, Mass. State Rep. Martin J. Walsh and Suffolk District Attorney Daniel F. Conley — in that order.
The poll also reported that nine candidates fell within the poll's margin of error plus, about 4.8 percentage points, giving many — at least in theory — a shot at becoming one of the two top vote-getters who advance to the decisive final election. These include political newcomers John F. Barros, Bill Walczak and City Councilors Arroyo, Rob Consalvo and Michael P. Ross.
The Globe survey found that only one-fourth of likely voters had definitely settled on a candidate. Connolly was the most recognizable candidate in the field and yet still was unknown to 32 percent of respondents.
Given the crowded field and the lack of a stand-out candidate, political observers have suggested that between 20,000 to 25,000 votes will boost a candidate into the final race.