Nursing a passion for movies
Bridget O. Davis reflects on a decade of her Pocono Mountains Film Festival and its growing audience
Kam Williams | 9/12/2013, 6 a.m.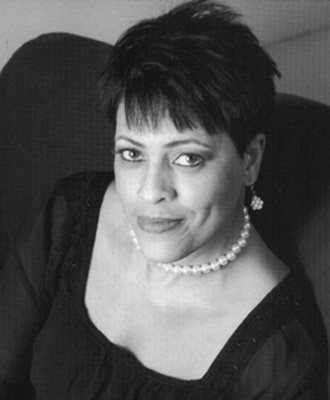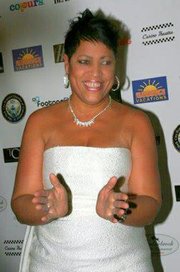 Bridget O. Davis grew up in Harlem in the Drew Hamilton Projects with her four sisters. Some of her close friends took to the streets — selling and using drugs and becoming stick-up kids.
Her mother, a counselor at a drug rehabilitation center, would often bring home recovering heroin addicts to show her daughters first hand the severely detrimental effects of narcotics abuse. Davis found refuge in writing and praying secretly in her bedroom closet. She also enjoyed playing hopscotch and jumping Double Dutch.
At the age of 13, Davis tried her hand at writing and won an essay contest that afforded her the opportunity to attend a writing camp in Russia. This trip would change her life forever.
Upon returning home, her love for writing grew exponentially. Now exposed to a life outside of Harlem, Davis had something else to aspire to besides what she witnessed on the streets from her bedroom window.
After losing her mother to cancer at the age of 20, Davis vowed to reach the pinnacle of success. Feeling helpless about being unable to save her mother's life, Davis went to college and became a registered nurse specializing in emergency-room, I.C.U. and operating-room care.
Davis also founded the Pocono Mountains Film Festival (PMFF). Now in its 11th year, the PMFF has been graced with the presence of such Hollywood legends as Billy Dee Williams, Jack Palance, Joyce Anne Dewitt, Edie Adams, Robert Townsend, Joe Jackson, Cliff Robertson, Robert Vaughn and Fred Williamson.
"My calling is to prepare a place for the creative to use their gifts of writing, acting, speaking and directing, and to engage in the higher process of healing at all levels of life's deficiencies," Davis says. "And to bring hope to those in despair."
Congrats on your hosting the Pocono Mountains Film Festival for its 11th year. How did a sister from Harlem end up in the Pocono Mountains?
After witnessing all of the lives lost while growing up in Harlem to drugs and street violence, I was determined to make a positive difference in my community. After having two children with two men who did not share my same family values, I went to college and studied science with the goal of becoming a registered nurse. As an R.N., I would become financially independent. I would not have to depend on any man to decide the outcome of our lives.
How were you able to make it out of Harlem when so many of your friends weren't?
In life, either you get it or you don't. You cannot allow anyone else to tell you what direction you should go. My take on life is that your life should be determined by your own choices. If you fail, it will reflect your lack of hard work.
Where did you, a registered nurse, get the idea of starting your own film festival?
I wanted to see my second novel, Henry's Heart, turned into a screenplay and independent film here in the Poconos. There was no place in the Poconos that had a venue to screen indie films. The Poconos being a beautiful place, a film festival was missing.