Fairmont Line stops bring new housing, commercial growth to Boston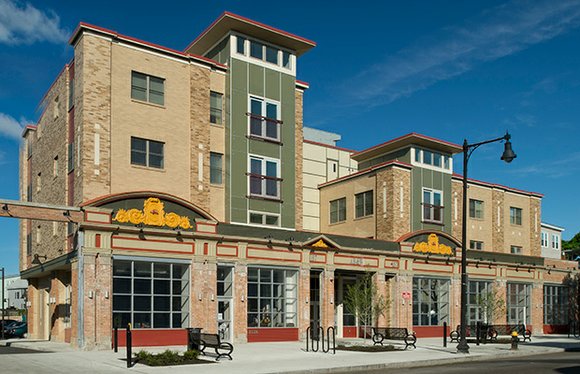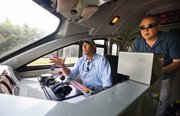 The opening of new commuter rail stations along the Fairmont Line, which runs through Dorchester, Roxbury, Mattapan and Hyde Park, is spurring a development boom along its route.
Efforts by the state over the last several years have resulted in the addition of three stops on the Fairmont Line — Talbot Avenue Commuter Rail Station, Four Corners Commuter Rail Station and Newmarket Commuter Rail Station. A fourth new station — Blue Hill Avenue — is planned for the future.
According to MassDOT and MBTA officials, the station locations were chosen to support improved bus service by reducing overcrowding on existing buses, to relieve traffic congestion on main thoroughfares and to provide an alternative mode of transportation in creating "walk-to" stations for neighborhood residents along the corridor.
However, many community development organizations also see the addition of the stops as an opportunity to revitalize the surrounding neighborhoods.
The Codman Square Neighborhood Development Corp. has a number of projects connected to the new Fairmont Line stops near Codman Square and in Dorchester. The Codman Square NDC is focusing on development within a half-mile radius of the Four Corners stop and the Talbot Ave. stop.
Codman Square NDC has already finished an $11 million project on 157 Washington St., across the street from the Four Corners stop. The development, which began in 2011, contains 24 units of housing in what used to be a 28,000-square-foot industrial building. The three-and-a-half story building contains both residential and commercial space. In addition to the housing it also houses the Dorchester Arts Collaborative and, according to Codman Square NDC Executive Director Gail Latimore, discussions are ongoing about bringing in a restaurant.
Latimore said the 157 Washington St. project is indicative of what Codman Square NDC is trying to do around the new Fairmont Line stops.
"The idea we developed was to try and create a sense of place at 157 Washington St." Latimore said. "We are trying to achieve the goal of building and arts and culture kind of vibe.
"That is just one of our flagship projects in the Four Corners area," she added.
Codman Square NDC also has 24 affordable housing rental units and one commercial space recently developed on what used to be just under 16,000 square feet of vacant land at 245 Talbot Ave., which is near the Talbot Ave. stop.
Another planned project is mixed-used development near Talbot Station, which will be built on both sides of New England Ave. Codman Square NDC is also bidding for land owned by the city on Bowdoin St. and Washington St.
"We have quite a bit of activity underway, finished or planned, at both the Four Corners Stop on the Fairmont Line and the Talbot Stop on the Fairmont Line," Latimore said. "We are trying to acquire these sites and build for affordability."

Latimore said that Codman Square NDC is very aware of gentrification concerns and admits they are already seeing signs of it with the new Fairmont Line stops — but she says they are fighting it every chance they get. The key is to make sure that all new housing is affordable.