Ekua Holmes appointed to the Boston Arts Commission
10/16/2013, 11:32 a.m.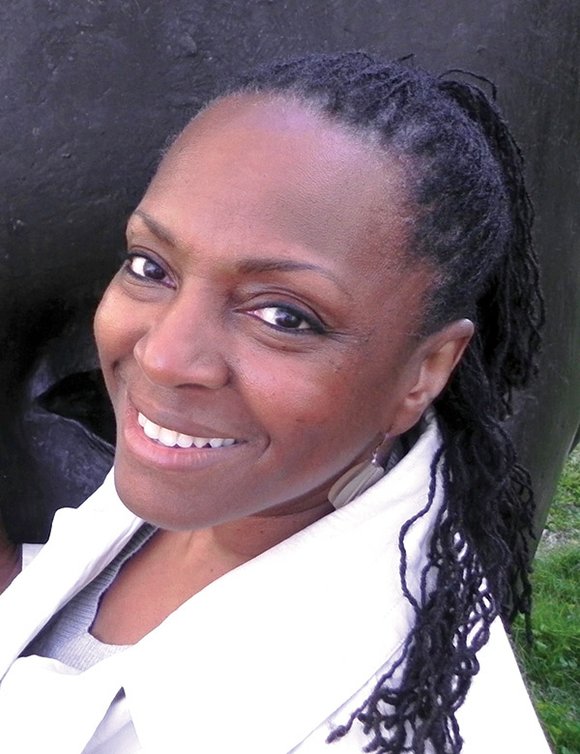 Ekua Holmes was recently appointed by Boston Mayor Thomas Menino to a five-year term on the Boston Arts Commission, in acknowledgement of her distinguished service to the arts. Ms. Holmes is the first African American woman to be appointed a commissioner since the founding of BAC in 1890.
Holmes is one of six Greater Boston artists recently selected to receive a 2013 Brother Thomas Fellowship from The Boston Foundation. Holmes and the other awardees were chosen for making significant contributions to their communities through excellence in their craft. Brother Thomas Fellowships are given every two years. Holmes was a 2009 award finalist.
Holmes is a Roxbury-based visual artist known for vibrant collages that depict urban life and personalities. In addition to creating art, Ms. Holmes maintains a strong commitment to arts education and outreach.
Since 2011, she has served as Community Coordinator for SPARC the ArtMobile, an initiative of the Center for Art and Partnerships at the Massachusetts College for Art and Design. In this capacity, Holmes works with community organizations, schools and businesses to create intergenerational programs and events that engage participants in hands-on art-making activities and spirited dialogue about the value of art in public life.
Ms. Holmes currently directs tours for Discover Roxbury, including "Ekua's Art Walk," which highlights public art installations and artist studios in the Highland Park neighborhood and "Black Boston," which presents an overview of the history of African Americans who migrated to Roxbury from Beacon Hill and other enclaves.
Holmes is the 2013 recipient of the NAACP Image Award for Arts.