Steppingstone Academy offers strong path to higher education
10/11/2013, 6 a.m.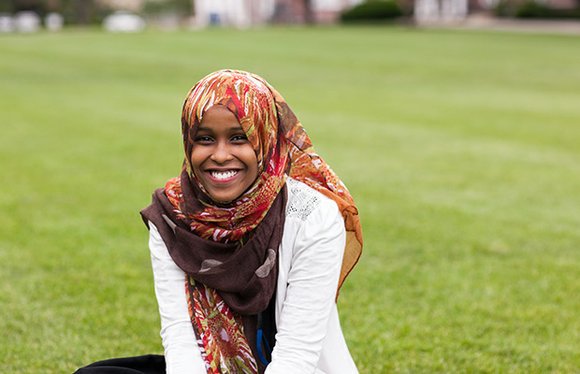 Like many students in and around Boston, Nasteho Ali is drafting her college application.
A Roxbury resident and senior at the John D. O'Bryant School, Nasteho's path to college started five years ago, when she first applied to the free summer and after-school program offered by The Steppingstone Academy.
"I would have lacked a lot of skills if I hadn't gone through the program. I wouldn't have the support I have now and I wouldn't be as involved in my school and community," Nasteho says. "Steppingstone wants to see kids rise."
To help students like Nasteho achieve college success, The Steppingstone Academy prepares them to thrive at top independent, Catholic, and public exam schools in the Boston area. Over the course of 14 months, Nasteho attended Steppingstone classes twice a week during the school year and six weeks each summer.
"The program paved a path for me," she says, "and my dad appreciates the individual attention that teachers and staff members give to me and every other Steppingstone Scholar."
Now a busy senior, Nasteho sits on the Mayor's Youth Council, mentors younger Steppingstone Scholars and participates in many school clubs and community organizations. As a leader of Youth in Charge Somalia, Nasteho has raised awareness about issues facing Somalia and supported refugees and immigrants from the country, where many of her family members still live. How does she juggle and excel at it all? Nasteho says she relies on the rigorous preparation she received from Steppingstone, especially the study skills and time-management techniques she learned.
"Steppingstone didn't just give me academic help," she explains. "The program also taught me how to solve problems."
Since gaining admission to the O'Bryant School, Nasteho has continued to benefit from Steppingstone's comprehensive support services. College tours, discounted SAT classes, financial-aid guidance and tutoring are among the many advantages available to Steppingstone Scholars.
"The program helped me connect to people at my school and find mentors," she says. "And my advisors provide me with many opportunities to fill my summers and build up my resume for college. They really want the best for me and my family."
When she heads to college next fall, Nasteho knows she won't be doing it alone.
"Steppingstone will be there to support me all through college and even for the rest of my life," says the 17-year-old, who is interested in becoming a teacher. "Steppingstone is a very close-knit community. It's my support base."
Of the Steppingstone Scholars who complete the program, 99 percent graduate from high school, 91 percent enroll in a four-year college, and 80 percent graduate with a bachelor's degree within six years.