Lawyer Rachael Rollins forges successful career in Massachusetts transportation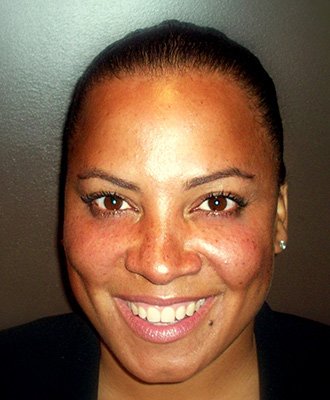 Rachael Rollins, the new chief legal counsel for the Massachusetts Port Authority, is used to being among the "firsts." She has blazed a successful career in the higher levels of state government, an area that has not exactly been known for supporting much diversity in the past.
And she has also risen very fast in the ranks of the legal community, a field continuing its growth in supporting women and lawyers of color.
Prior to taking over as chief legal counsel at Massport, Rollins served as general counsel for the Massachusetts Department of Transportation and the Massachusetts Bay Transportation Authority. She was not just the first woman of color, but the first woman to ever hold the position of general counsel at the MBTA. She was also the first person to ever serve jointly as general counsel for two of the state's giant transportation departments.
She became general counsel with MassDOT in October 2011 and in March 2012 took on the same job with the MBTA.
But if you ask the 42-year-old Rollins about all the "firsts," she is quick to push the notion aside.
"It is great to be the first at some of these things but I know I won't be the last," Rollins said. "I am excited about the fact that there is going to be many more people like me coming after me and I hope we won't be talking about 'first' in a few years."
Case in point, in late 2012 — about a year after Rollins started her job at MassDOT and MBTA — the state hired Beverly Scott as MBTA general manager and MassDOT rail and transit administrator. Just recently, when Rollins left her old post at MassDOT and MBTA, the state hired another woman of color, Paige Scott-Reed, to replace her.
A native of Cambridge, Rollins graduated from the University of Massachusetts Amherst and then received her law degree from Northeastern University School of Law. She also went on to receive a master's degree in law focusing on labor and employment from Georgetown University Law Center and work as a field attorney at the National Labor Relations Board
In 2002, Rollins joined the firm Bingham McCutchen and Seyfarth Shaw. She left after about five years and joined another small firm. When she got the opportunity to join the U.S. Attorney's office in 2007, she jumped at the chance. She remained with the U.S. Attorney until 2011, when she joined MassDOT.
"My background is really diverse, not just in terms of my parents and my upbringing but my work in the private sector and with the district attorney and at MassDOT," Rollins said.
Rollins has had support throughout her career from experienced lawyers she has worked with — people who hired her and mentored her. She has a long list of mentors she is grateful for, most of whom, she points out, are not women or people of color.
The impact of such mentors has driven Rollins to return the favor as she has grown in experience and status in the legal industry.