Former NFL star raises awareness of breast cancer in men
Not just a woman's disease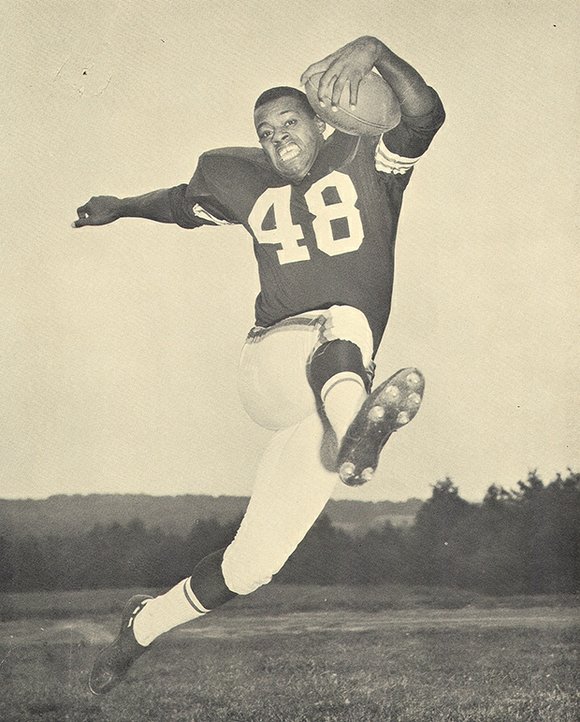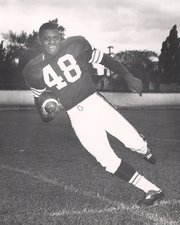 Ernie Green, 75, was a force to be reckoned with on the football field. He played seven seasons for the Cleveland Browns, and has two Pro Bowl appearances under his belt.
But eight years ago he had to reckon with a force that had nothing to do with football — breast cancer. He now has a clean bill of health but that was after surgery, eight rounds of chemotherapy and several years of tamoxifen to decrease the risk of recurrence.


He laughs as he describes his yearly follow-up mammograms. Most men in the waiting room are there to support their wives, while Green is there patiently waiting his turn. The technicians have to clear the way for him before he goes back to avoid exposure of women in various stages of undress. 

He admitted that he knew that men could get breast cancer. Richard Roundtree, the actor who played the detective Shaft in three movies, was very vocal about his experience with the disease. But Green saw breast cancer a little closer to home. Two of his sisters as well as two first cousins had breast cancer. But despite the apparent genetic link, he reasoned it could not happen to him. "I was an athlete and took care of myself," he explained. "I was doing all the right things and I wasn't going to worry about it."


So much for being macho.


By far, breast cancer is considered a woman's disease, but men are not exempt. Misperception is a big part of the problem. Men do not realize they have breasts. Actually, both males and females are born with breasts, but they grow and develop differently. At puberty, while female hormones spur the growth of the mammary gland, male hormones stem its growth. Yet, the basic anatomy remains similar. All breasts have ducts — the most common site of cancer in both men and women


According to the American Cancer Society, about 2,240 new cases of breast cancer in men are expected in 2013 and an estimated 410 deaths. Experts at one time thought breast cancer in men was more deadly than the disease in women. Recently, it was discovered that survival rates are similar. The issue is that men are not looking or checking for breast cancer and once discovered, it is at an advanced stage when survival is lower.


A study published in the Journal of Clinical Oncology in 2007, however, determined that, like breast cancer in women, black men die at a rate higher than white men.


Certain factors increase the risk of breast cancer in men. It is most common between the ages of 60 and 70. Men who have a close family member with breast cancer have a greater chance of developing the disease. Those exposed to radiation or those born with a genetic defect that limits the production of male hormones are targets. Estrogen, the female hormone, impacts men as well. Men with liver disease may have lower male hormones and increased female hormones.