India.Arie living her truth with new music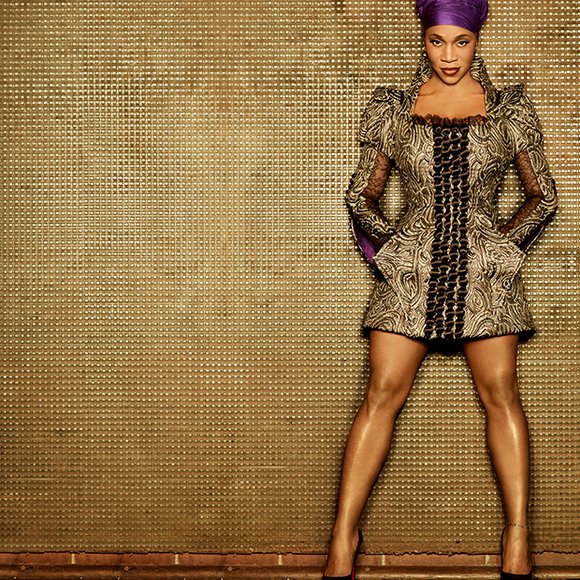 Back in the public eye after a four-year, self-imposed hiatus, India.Arie — known for the empowering songs "Brown Skin," "Video" and "I Am Not My Hair" — has given us a glimpse into her journey of self-discovery through her latest project "SongVersation."
The album, released this past June on her label imprint Soulbird, reunites Arie with longtime writing partner/co-producer Shannon Sanders. The themes of hope, love, faith and empowerment are woven into the upbeat songs "Just Do You" and "Nothing That I Love More" to the mid-tempo tracks "Moved by You" and "Cocoa Butter" to the gentle and heartfelt "Broken Shell."
The past four years were a period of reflection, healing and personal growth for the multi-Grammy Award-winner, who had all but retired from the music industry in 2009. It was only after escaping to Hawaii for refuge that India.Arie began the journey to figure out what she truly wanted for her life and career. During that period of self-reflection, she began working on the album "Open Door" but after three years, the project ended up being shelved. Arie says, "I was confronted by the same questions: Who are you? How are you shaping the big picture of your life?"
Exhausted from writing and recording "Open Door," the singer and songwriter didn't feel like doing another album. However, instead of waiting another three years, she took a day to pray and three days later began working on "SongVersation." Seven months after that the album was completed.
The album which was produced by Arie has garnered good reviews among critics but most importantly, it is her fans that have opened their arms and embraced her and her songs back onto the music scene. Her tour, the "Soulbird Presents: A SongVersation with India.Arie," kicked off in Seattle on Sept. 21 and wraps up in Boston on Nov. 24 at The Wilbur Theatre.
Recently, she spoke to the Banner about her album and living her truth.
You've been very open about your struggles in the music industry and wanting to speak your truth and being your authentic self. What have you learned during your hiatus the last four years?
The most important lesson is speaking my truth, actually living my truth. In the way that I didn't before, it made me physically ill. When I was touring, I was ill. Touring was always the hardest part. Now, I ask for what I want and I get it. And, it's really, really fun.
How has that change manifested itself in your new album "SongVersation?"
It's in the music itself and in the product itself.
In your interview with Oprah on "SuperSoul Sunday" you talked about your journey to Hawaii and the volcano that you climbed there, and that you felt a sense of calmness. You also said "that you were planted with a seed of trust." What does that mean to you?
I have never found the words to capture how profound I felt on that day. I knew it was going to be okay. I never fear that I'm going to get stuck somewhere. Like going to Hawaii and crying over there. I trust that everything is going to be okay. I left knowing that moment was different, that something was planted in me.