Mike Tyson: The Undisputed Champ's "Undisputed truth"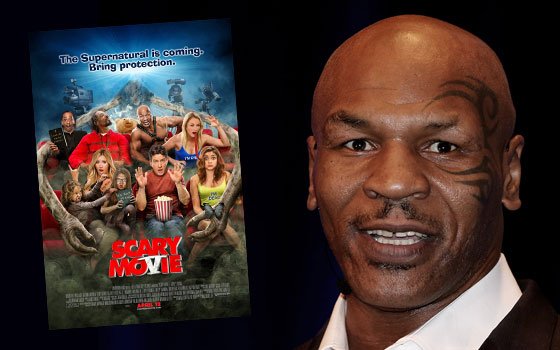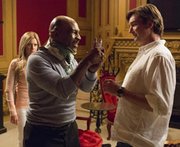 Born in Brooklyn on June 30, 1966, Michael Gerard Tyson is an all-time boxing great who, in his prime, struck fear in the heart of any opponent he faced. He compiled an impressive record of 50 wins, 5 losses and 1 disqualification for biting off an opponent's ear over the course of an incomparable career in which he became the first undisputed heavyweight champ to hold the WBA, WBC and IBF title belts simultaneously.
"Iron" Mike has weathered a host of woes and controversies outside the ring, ranging from allegations of spousal abuse to a rape conviction to the death of his 4-year-old daughter, Exodus, to declaring bankruptcy after frittering away over $300 million in prizefight purses.
Today, he is a happily married man with two children, Milan and Morocco, by his third wife, Kiki.
Tyson is now on a 36-city tour of the country in "Undisputed Truth," a one-man Broadway show which is part stand-up comedy and part confessional.
Here, the pugilist-turned-actor talks about his latest movie, "Scary Movie 5," co-starring a rogues gallery of controversial celebrities including Charlie Sheen, Lindsay Lohan, Katt Williams and Snoop Dogg.
What interested you in "Scary Movie 5"?
Whew! It's a franchise that's going to last 'til the end of time. I wanted to be involved with that. I don't care how silly it comes across. It's moreso for us than for kids. It's adults acting stupid and silly.
What was it like working with this cast?
Everybody was great. Ashley [Tisdale] was awesome. I got an autographed picture of her for my niece.
How did you get into acting?
Just from messing around with a friend, Jim Toback, the director of "The Pick-up Artist." I always used to see him in New York and talk to him when I was younger, like a teenager. Anthony Michael Hall brought me onto the set one day in about '86, and Jim and I became acquainted and then good friends, and he started putting me into his movies, first "Black and White," and then we did "Tyson." He thought I was an interesting character. After that, I did "The Hangover" and got bitten by the acting bug. I have a lot of friends who've won Oscars, and they started telling me I could do it, too.
When we talk about comedy, you hear words that could refer to boxing like "timing" and "punch line." Do you see any similarities between the two?
I don't know. People tell me I'm a comedian, but I don't approach acting from that perspective. I do know that everything in life has to do with your timing and perception. You have to be comfortable with the rhythm that you're in. You can't just jump into a fast rhythm if yours is slow. You might have to pick up the pace, but in your own particular way. It has to do with personality, too.
How is the play coming along?
We've been doing just great, selling out every night. And I couldn't believe the reviews. I couldn't believe it was me they were talking about. They're saying "Remarkably funny!" and "Moving!" I was like, "They're talking about me?" The biggest honor I had so far was when the comedian Jeff Ross told me he liked it and said, "You're one of us, now." That was just amazing.