BPS assignment plan sparks debate on quality choices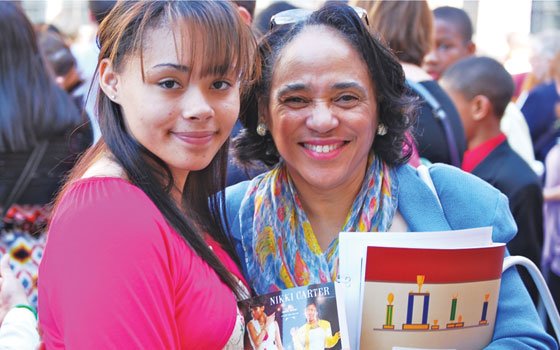 The Boston School Committee approved a new school assignment plan last week that Superintendent Carol Johnson called a bold step forward in ensuring students will attend schools closer to their homes.
By a vote of six to one, the school committee decided to eliminate three citywide assignment zones that the School Department has operated since 1989 to comply with court-ordered desegregation.
The new plan starts in fall 2014 and will allow students currently enrolled in the system to stay at their schools. The plan will also let their younger siblings attend the same school when they enter kindergarten and provide busing — regardless of how far it is — until 2020.
Under the new policy, a computer algorithm developed by Peng Shi, a 24-year-old doctoral student at Massachusetts Institute of Technology, will generate a list of at least six schools from which parents will be able to choose based on a variety of factors, such as the distance of their residence from school, school capacity and MCAS performance. School officials said that at least four of the school choices will be of medium or high quality.
Superintendent Johnson was not at last week's hearing because of the recent death of her husband in Memphis, Tenn. But she did offer her support in a three-page letter read before the vote.
"This represents a major step forward for our city," Johnson said in the prepared statement. "It is a bold plan that strengthens access to quality schools, builds predictability and improves our communities while ensuring our schools can serve them well."
Johnson also touched on the issue that has triggered significant criticisms by many community groups, minority teachers and parents — the lack of quality schools in every Boston neighborhood.
As it is now, the majority of the city's low- and under-performing schools are in Dorchester, Roxbury, Mattapan and Jamaica Plain. Without significant improvement in those schools, critics argue that minority students will be disproportionately impacted by the new assignment plan.  
In her statement, Johnson said efforts to improve the academic quality of all of the city's schools are ongoing.
"Until we can guarantee that every student has equal access to quality, we must keep working on quality," Johnson said in her statement. "In the meantime, our assignment system must compensate for the current inequitable distribution across the district of our highest quality schools. That is what is fair."
But fairness is in the eye of the beholder. For members of the Black Educators Alliance of Massachusetts (BEAM) and Kim Janey, the senior project director for the non-profit MA Advocates for Children, the new assignment plan limits choice for students living in neighborhoods with low-performing schools, and thus "limits access to quality education."
Janey said she did an analysis of the plan and compared two streets, Walnut Avenue in Roxbury and Maple Street in West Roxbury.
On Maple Street, Janey said, K-8th grade students will have a choice of seven schools on their list. Of the seven, six are high-quality, while only one is considered low-quality. But on Walnut Avenue, Janey said, students have a choice of 13 schools, but only three are considered the highest quality, while nine are underperforming.