Arts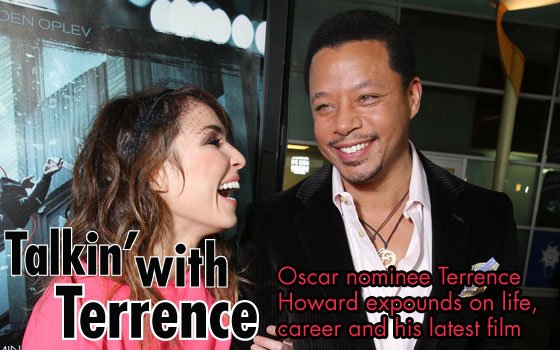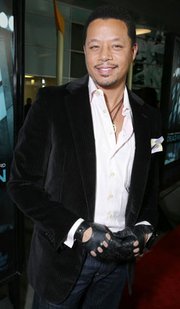 In 2006, Terrence Howard received an Academy Award nomination for his lead role in the John Singleton-produced "Hustle and Flow," and the song he performed in the film became the first rap song ever to receive an Academy Award. That same year, he was also a member of the all-star cast of "Crash," the Oscar-winning Best Picture.
Maintaining a powerful presence on the small screen as well, Howard won one of his three NAACP Image Awards in 2006 for the HBO film "Lackawanna Blues," directed by George C. Wolfe. His love of acting came naturally through summers spent with his late grandmother, the celebrated stage actress Minnie Gentry.
Howard began his showbiz career on "The Cosby Show" after being discovered on a New York City street by a casting director. That chance encounter helped him break into feature films, and soon he was cast in "Mr. Holland's Opus."
Among Howard's most memorable work are scene-stealing performances as Cowboy in "Dead Presidents" and as Quentin in "The Best Man," the latter earning him an NAACP Image Award. His other film credits include "Four Brothers," "Idlewild," "Get Rich or Die Tryin'" and "Red Tails."
In 2008, he made his Broadway debut in a revival of "Cat on a Hot Tin Roof," co-starring Phylicia Rashad and James Earl Jones. A self-taught musician on both the piano and the guitar, Terrence's musical talents were displayed on the big screen opposite Jamie Foxx in "Ray." Also in 2008, Howard released his debut album on Columbia Records, "Shine Through It," which he wrote, produced and performed on.
Here, he talks about his latest film, "Dead Man Down," where he plays crime boss Alphonse Hoyt opposite Colin Farrell, Noomi Rapace and F. Murray Abraham.
What interested you in "Dead Man Down"?
Being able to work with Niels [director Niels Arden Oplev], given the work he's done. Some of those Swedish films [such as "The Girl with the Dragon Tattoo"] were breathtaking. And he has an interesting style that mixes traditions of old with the allure of mystery. And I'm impressed with his Shakespearean approach to storytelling. It's always about these relationships which become unwound. I was also interested in working with Colin [Farrell] again. We made "Hart's War" together back in 2002, and I've always appreciated his artistry. So, I jumped at the chance to continue our friendship.  
The cast has a lot of other big names, too: F. Murray Abraham, Noomi Rapace, Isabelle Huppert…
And everyone in there came to play. Everyone!
How did you prepare to play Alphonse Hoyt?
I got a process, a perm in my hair. [Laughs] That was my preparation.
What type of character do you enjoy playing the most?
I like the conflicted soul, the complicated human being. I've never been a perfect man. There's always been a choice between right and wrong, and no one does a single thing for a single motive. There are many motives behind what we do, and when you dig deeper, you create a palpable, three-dimensional individual. I like to search for balance in an unbalanced system.