A day in the life of Talib Kweli
3/6/2013, 8:15 a.m.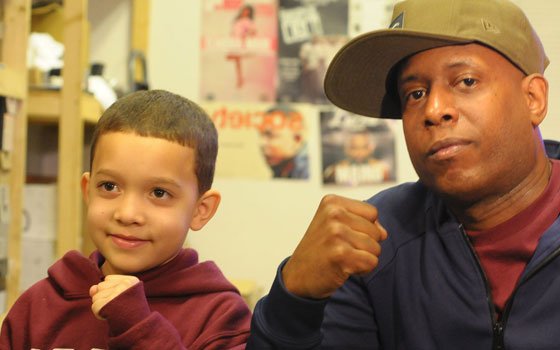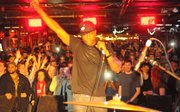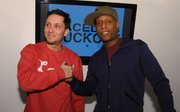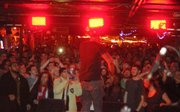 Respected hip hop artist Talib Kweli swung through the Boston area on Feb. 26 for an event-filled day to promote his upcoming album "Prisoner of Conscious." Sneaker boutique Laced and urban music blog KillerBoomBox.com hosted a meet and greet to allow the veteran MC to connect with his fans before he performed at the sold-out Middle East in Cambridge that night. (John Brewer photos)
 Kweli takes a moment to raise a fist with a young fan at Laced while conducting an on-camera interview.
Kweli leads his band through  hits like "Get By" and "Move Something" as well as new material from his upcoming album.
Joamil Rodriguez, the owner of sneaker boutique Laced, and Talib Kweli pose for a photo during the event. Fans lined up around the block for a chance to speak with the Brooklyn native during his visit to Boston.
Kweli takes the stage at the Middle East Nightclub in Cambridge in front of a sold-out crowd.