Boston hiphopsters network at annual 617 day event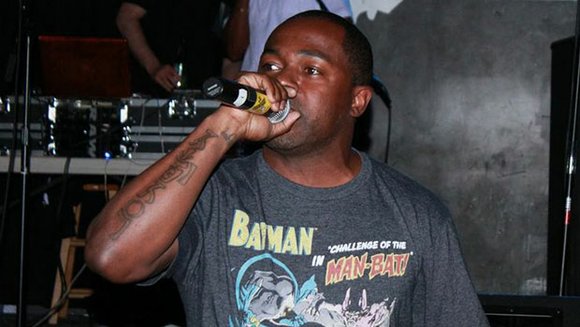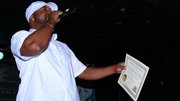 The third annual 617 Day celebration last week mixed festivity and communication.
While David McDermott, known as DJ Reel Drama, played music from local artists, some hit the stage to jump in when their tracks were played, and others performed to showcase their talent. Entrepreneurs ranging from film directors to music producers to cake makers exchanged business cards to commence a day dedicated to celebrating the city.
On occasion, a member from the crowd was introduced over the microphone to encourage interaction.
Occurring on June 17 each year, 617 Day started in 2006 when the Mass Industry Committee—an unofficial committee providing resources related to the city's entertainment scene and event planning—held the MIC Hip Hop Awards.
The following year, on July 18 MIC held another award show and in 2011 the group decided to make a tradition of 617 Day and asked city hall to recognize June 17 as 617 Day.
City Hall accepted and on June 17, 2011 the tradition kicked off with a formal dinner and recognition of members of the city's entertainment scene.
"The reason we put this together is because we wanted to have some recognition of our entertainment scene from film to music to everything," said MIC member Dana "Daneja" Bradley.
As the day of the week changes, so does the nature of the event.
In 2012, MIC made up of five Boston area residents: Irvin Alcindor, Peter "Professor Lyrical" Plourde, Hector Solano, Yuri Quinnie and Bradley, hosted a fashion show to celebrate the day.
While some people had a case of the Mondays and some skipped out on the event because of the downpours that plagued the city earlier that night, others went to church for a laidback night of networking where certificates of appreciation were handed to more than a dozen members in the local entertainment scene.
One of the recipients was CEO and founder of TCGT Entertainment, Nerissa Williams.
Williams called 617 Day a "a true representation of underground entrepreneurship in Boston."
"It's a really awesome way of meeting people who are not necessarily showcasing any type of limelight but who are underground in such a variety of ways," Williams said.
For Williams, the event forced her to be in a place not only to make connections, but also to celebrate her accomplishments and others' with the entertainment scene in the city.
"For so many of us artists where we have no outlet, we have no way of networking because we're always so enmeshed in the business and doing thing that we don't take a night out to pretty much celebrate ourselves and what we do collectively in the community in the arts," Williams said. "I think that this night is something that, I myself am a film director and producer, and this takes me out of that role and allows me to kind of have a night out and meet like-minded individuals, network and build business with someone."
Williams said she took as many as 10 business cards home from this year's event.