Partners HealthCare Hospitals are working to improve men's health in our communities
A Special Advertorial Section
6/12/2013, 2:56 p.m.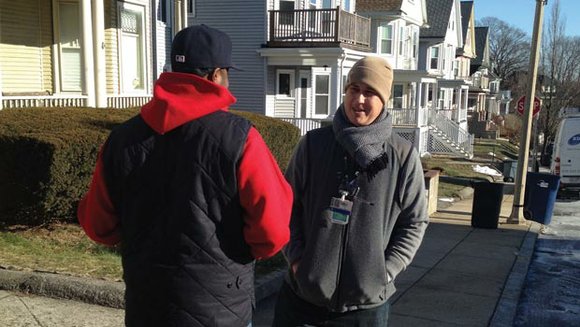 The founding hospitals of Partners HealthCare are addressing Men's health in innovative ways. Here are just two examples: The Brigham and Women's Hospital is addressing violence as a disease — one that disproportionately affects low income and vulnerable people, and Massachusetts General Hospital is providing hundreds of young men opportunities to thrive through its Leadership Academy.
Brigham and Women's Hospital is addressing violence as a disease
Youth violence in Boston is a growing public health issue that requires immediate and ongoing attention from various stakeholders, including major health institutions.
Data shows homicide is the leading cause of death for young African American men and the second leading cause of death for young Latino men.
Since the Boston Marathon bombings on April 15th, six people have been shot and killed, and over 44 gun related injuries have occurred in the communities of Roxbury, Dorchester and Mattapan.
Brigham and Women's Hospital (BWH) is treating violence like a disease, using hospital resources to save lives and shift the thinking about this problem. The vision: Provide services that mitigate negative economic and social consequences of violence for victims, their families and communities with programs that are integral pieces to one strategic puzzle.
One program, the Violence Prevention Program (VPP), works to prevent future violence by increasing protective factors — building resiliency, creating safe spaces and supporting reflection on trauma. A second program, the Violence Recovery Program (VRP), provides intensive intervention and follow-up services after violence has occurred. The two work hand-in-hand to provide a comprehensive trauma response to young people most impacted by violence that will lead to safer, more connected futures.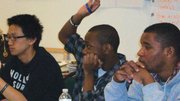 The VRP works with youth treated at BWH as a result of penetrating injuries. The Recovery Specialist connects with patients and families to provide support while they heal, guidance navigating the health care system and a safety plan for when they leave the hospital. For the next year and with community partners, the Recovery Specialist follows and mentors patients, helping them to sustain their safety plan.
The VPP is an innovative approach to bridge the gaps between partner violence, community violence and sexual assault. It is rooted in a health equity approach and addresses the impact of exposure to multiple forms of violence and trauma through a racial and gender justice lens.

These strategies have made an impact on both the patients and the hospital community. According to Dr. Jonathan Gates, Medical Director, Trauma Services at BWH, "This program is transformational. It changes the way we work on these cases."
Massachusetts General Hospital is developing healthy futures for young men of color through its Leadership Academy
Research shows that educational attainment is highly correlated with economic status and is a strong predictor of health status. Every year for the past two decades, Mass General has offered educational and employment opportunities in health and science to hundreds of Boston youth to inspire an interest in health careers. MGH is committed to expanding the horizons of these young people as a long-term health improvement strategy as well as a workforce development strategy.