Hip Hip Zulay!
Zulay Henao talks about playing Marianna on Love Thy Neighbor, a new TV sitcom airing on Oprah Winfrey's OWN Network.
Kam Wiliams | 6/12/2013, 1:52 p.m.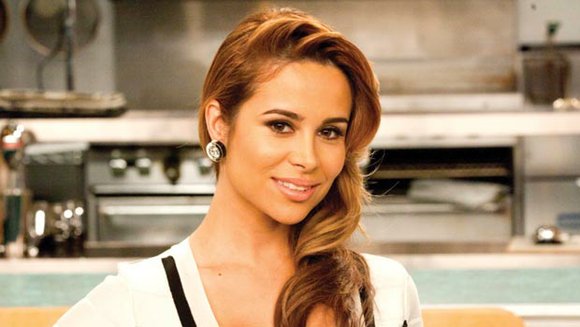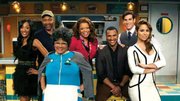 Zulay Henao was born in Medellin, Colombia on May 29, 1979, and moved to the United States with her family when she was four years old.
Living in New Jersey, she knew from an early age that she wanted to be an actress. But Henao didn't follow the conventional route to fame. In fact, she took a pit stop and joined the U.S. Army after graduating from high school.
While stationed at Fort Bragg, N.C., she found time to study at Methodist College. After completing her commitment to the military, Zulay decided to pursue her dream of performing.
She enrolled at the New York Conservatory for Dramatic Arts, where she studied for several years. It was during this tenure that her break came when she landed the female lead in Feel the Noise starring opposite music sensation Omarion.
It was then that Hollywood insiders began to take notice of her irresistible beauty and talent. She was hand selected by writer-director Tom Skull to star in his horror feature Grizzly Park. Next would be the role that would really put Henao on Hollywood's radar – a starring role as Channing Tatum's love interest in Fighting.
She would subsequently go on to star in John Singleton's Takers alongside the star-studded cast of Paul Walker, Idris Elba, Michael Ealy, Hayden Christensen, Chris Brown, Matt Dillon, Zoe Saldana and Jay Hernandez.
No stranger to the small screen, Zulay's TV credits include guest-starring roles on such series as Grey's Anatomy and Army Wives.
Next year, she will appear in Tyler Perry's Single Mom's Club alongside Amy Smart, Nia Long, Terry Crews and Eddie Cibrian.
What interested you in Love Thy Neighbor?
This role was very important to me because I had the opportunity to portray an educated, professional, sexy, and powerful Latina on mainstream television.
Tell me a little about the sitcom?
Love Thy Neighbor, to me, is a sitcom about life and friends with a comedic spin, with a cast of characters that we can all relate to.
How would you describe your character, Marianna?
She is strong-willed yet kind, sensitive and emotional. I like to think that she is the voice of reason within the group.
What's it like having your first starring role on a television series?
Being on this television show is a huge platform for me, a unique opportunity to reach my demographic in a way that motivates and empowers. I feel truly blessed.
What is your guiltiest pleasure?
Latin food is my guiltiest pleasure and my demise. My trainer hates when I go home to visit my mom and her cooking. [Laughs]
What was the last book you read?
I am currently reading The Circle Maker by Mark Batterson. It's phenomenal! I highly recommend it.
What was the last song you listened to?
I just sang my heart out to "Ahora Quien" by Marc Anthony.
What is your favorite dish to cook?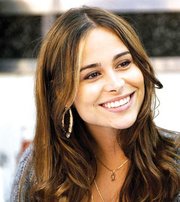 I love to mix things up and create new dishes in the kitchen. I love cooking shrimp scampi and having a glass of Pinot Grigio while listening to music.