A long, long way from home: Remembering the life of musician Richie Havens
Kevin J. Aylmer | 7/31/2013, 12:28 p.m.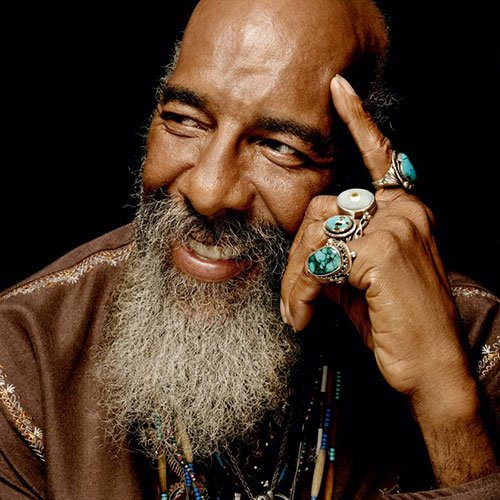 The prospect of a face-to-face interview with Woodstock icon Richard Pearce Havens was, to a degree, intimidating. Thankfully, it led to illumination, once you got beyond the turquoise rings, the flowing dashiki, the aura of serenity coupled with the avuncular manner of a sidewalk sage. Although Havens stood six-foot-three, he emitted a beatific, Buddha-like grace attuned, it seemed, to some distant music of the spheres.
Invariably, Havens' hands caught one's eye. Huge and enveloping, their dominant feature was the thumb. This was one of his keys to success, for the largeness of his left thumb was ideally suited to barring chords in open tunings, a technique uncommon in the early '60s folk music circuit. Here was a signature sound: unique, percussive, an unmistakable soul shakedown, helping to launch a career which began in 1957 with doo-wop singing on street corners in Bedford-Stuyvesant, Brooklyn.
In a career spanning 72 years — 1941-2013 — as an actor, activist, musician and singer-songwriter, as an educator and spokesperson for peace, love and the environment, Havens matured with one inestimable advantage: along with those of his eight siblings, his childhood was suffused with music and parental love.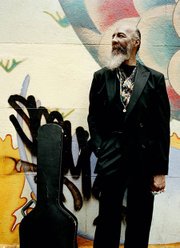 Family of Performers
His father, of Blackfoot Native American ancestry, crafted Formica tables. "My father was an ear piano man," Havens recalled, "he could just hear something and play it." Havens' mother, employed as a bookbinder, loved to sing. Yet it was his Barbadian-born grandmother who provided the crucial link to roots. Under her tutelage, Havens was immersed in a mixed bag of Caribbean folk music, Jewish folk songs and Irish ballads.
Speaking reverently of his parents, he went back to 1904, when Buffalo Bill Cody's Wild West Show was the rage of the nation. The show was a full-blown theatrical spectacle, a touring company of desperados and cowboys, boasting gunfights, stage robberies, a re-enactment of Custer's Last Stand and guest appearances by Buffalo Bill and Deadeye Dick. Geronimo, the notorious Apache chieftain, was loaned from prison, recruited to play the part of the medicine man Chief Sitting Bull. Less known is sepia-tinted photograph from some time later depicting Geronimo driving with buddies in an advertisement for Cadillac.
Also part of the show was Havens' grandfather, a horse trainer born in Montana who "joined the Wild West Show and came to New York, where he left the show." A generation later, he explains, "my parents met in Brooklyn."
By age 16, Havens was singing gospel with the McCrea Gospel Singers and doo-wop as a member of The Last Men. Despite these musical forays, "the '50s was a flat line," he claims, an era chilled as much by the Cold War as by Mother Nature, a time when Manhattan beckoned, the island being a spawning ground for folks derisively called beatniks.
A Musician in the 1960s
Gravitating to Greenwich Village in 1961, the 21-year-old Havens became immersed in a countercultural mecca of social-political-musical ferment. He began to write and perform poetry. For two years, by daylight, he was a sidewalk portrait painter, "mostly pencil, a little charcoal." By candlelit nights, however, Havens haunted smoky dens fragranced with sandalwood and patchouli, clubs such as the subterranean Gaslight Café, Café Wha? and Gerde's Folk City. Sundays the sandal-footed musical apprentice could be found at Washington Square Park. The Village's countercultural ambience provided the apprentice musician an eclectic range of styles and inspirations, contributing to what would become Havens' often plaintive trademark sound and introspective delivery. These would alternate with sudden flights of energetic crescendos, propulsive blues or flamenco flourishes with one leg slapping the floor in frenetic rhythms, eyes shut tight in a meditative trance, spirits alight perhaps.