FUEL Education helps low-income families save for college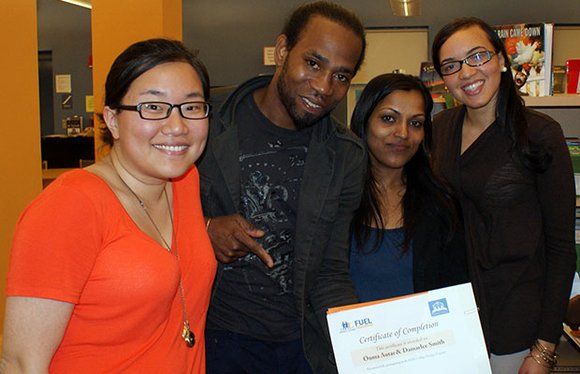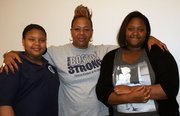 Families United in Educational Leadership (FUEL) is batting 100 percent for its graduating class of 2013. All 56 recently graduated high school seniors involved in the nonprofit program, which helps low-income families establish a savings plan for college and also navigate the financial aid process, are registered to attend college this fall.
The families — from Boston, Lynn and Chelsea — each saved an average of $1,200 toward their childrens' costs for college. In total, the families saved $67,000 and earned more than $40,000 in private and academic scholarships. In addition, FUEL has a matching program, working with partners, which can provide families as much as a dollar-for-dollar match of money saved. In other words, if a family saves $1,200 for college through FUEL they could get as much as $1,200 more.
While the cost of college continues to skyrocket, for low-income families $1,200 can make a big difference, according to FUEL Executive Director Gene Miller. However, Miller emphasizes that the biggest benefit of FUEL is that through the program the families learned how to apply for and get the most help they can out of the college financial aid process, which is a notoriously tricky one.
"We incentivize savings," Miller said. "The families are required to save and learn. … In general we offer a contract with the family saying if you save a certain amount of money we are going to either match it or provide some sort of incentive.
"Whatever we offer to save in any of these processes is what attracts people to the program, but when families are exiting the program they are proud of the savings, saying, 'Wow, this is the first time we have ever saved,'" Miller added. "The most important part is the information, because there is this buy-in process that comes from saving and seeing your interest build up and getting into that asset-building model. … What happens is that most of our families get very attractive financial aid packages when they graduate from the program."
For example, 17 of the students from the class of 2013 will be attending Salem State University this fall and six of those are part of the Compact Scholarship agreement with FUEL, which gives them either a full or partial scholarship, meaning they will graduate with little or no debt. FUEL's Compact Scholarship program also works with UMass Boston and Bunker Hill Community College.
Miller said that because the families that take part in FUEL are low-income families, there is a lot of financial aid available and the money saved helps cover the financial gap that may exist between the financial aid received and the cost of the school.
One of FUEL's main educational goals is to help families successfully complete the Free Application for Federal Student Aid (FAFSA) and also determine the expected family contribution (EFC) for college. The EFC is a critical factor for financial aid because this number is what will not be covered by financial aid and is what the savings are needed for.