Startup entrepreneurs spark Boston business networking
G. Valentino Ball | 7/2/2013, 11:29 a.m.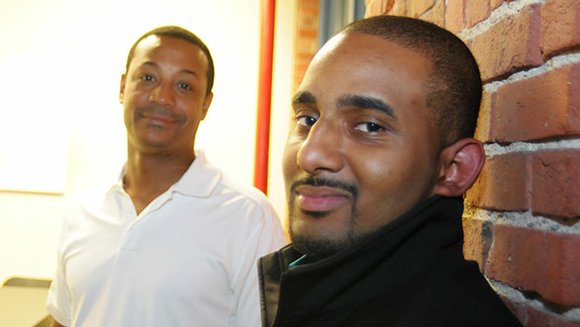 With new developments like the Dudley Square revitalization and the creation of the Innovation District by the City of Boston, the growth of startups and small business is a hot-button issue.
But for many entrepreneurs what they need the most is support to get their business off the ground.
If demand for this support was ever in question, the packed meeting room at the Dudley Square branch of the Boston Public Library for a Greatest Minds panel entitled "Young, Black & Entrepreneurial" this past April, put this question to rest.
The panel discussed the issues facing entrepreneurs of color. At the panel, small business owners and business leaders gathered to share their experiences and the difficulties in launching their ventures, as well as provide information on the resources available to help.
As Boston's entrepreneurial world is going through change, these budding businesses may be right on time.
According to the U.S. Small Business Administration, small businesses make up nearly 47 percent of the private workforce in the United States and are responsible for more than 60 percent of all new U.S. jobs in the past 20 years.
"Entrepreneurship and small business drives our economy," Tina Andrews, director of the Community Center for Entrepreneurship said. "That's the fact. But for minorities they have to get access where they can get access like through programs like Accelerate Boston."
From her office on the campus of Bunker Hill Community College, Andrews spends her time pointing entrepreneurs in the right direction.

The need for more minorities running small businesses was the driving factor for her participation with Future Boston Alliance's small business incubator program, Accelerate Boston.
She sits on the panel that judges business plans submitted by the program's participants. But Andrews says that is just the start. Having a place to get feedback on ideas is of the utmost importance in her work with up and coming business owners. She sees it in her own work.
"I notice that's what gets people geared up," Andrews said. "They feel like 'Now I feel like can do it,' because they have some knowledge of where to begin."
In addition to resources provided by the City of Boston, the Service Corps of Retired Executives (SCORE), the Venture Development Center at UMass/Boston, the Small Business Association and even the Boston Public Library, there are a number of accelerator programs in the Boston area.
Business accelerators are programs designed to support the successful development of entrepreneurial companies.
L.V. Randolph and Reginald Swift, founders of StartUpLab Allston, take the concept a bit further than most accelerators.
Billed as a startup concierge service, StartUpLab Allston provides office space and assistance with everything a startup will need from writing a business plan to helping find investors.
While many accelerators provide support services for an equity stake, StartUpLab only charges a monthly fee for its assistance. For Randolph and Swift, this fee model is essential to their mission of helping business grow, particularly in the black and Latino communities.
As veterans of incubators, they both said they saw the need to create a different model.