Ellie Hylton graduates Harvard University with highest grade point average in Class of 2013, becomes first African American to rank No. 1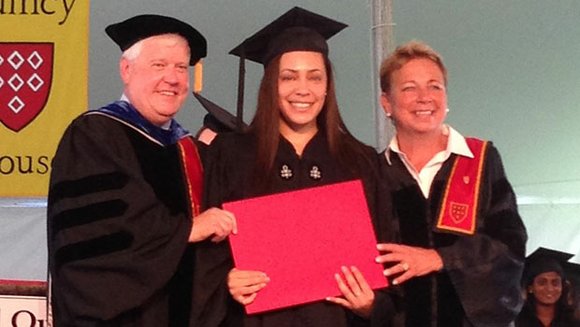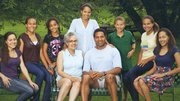 In a school filled with high achievers, Ellie Hylton stands out.
She isn't flashy. Nor is she nerdy. From what family members and faculty advisers say, Ellie is very modest, very understated, very hard-working.
"She's quiet at first," says Mary Waters, a sociology professor at Harvard. "But when she does talk, she is impressive. She's just so smart, so engaging -- just really, really intelligent."
Waters would know. In her nearly 30 years at the prestigious Ivy League school, she has never known any undergraduate student to finish with As in every class taken at Harvard.
That is until Ellie.
Straight As.
"Not A minuses," Waters points out. "Straight As."
Even in courses she didn't really like. As a freshman, Ellie recalled, she thought, maybe, she would like to become a doctor. But she quickly discovered she didn't like bio-chemistry. She still aced the class, averaging 99 out of 100 points. In fact, her father noted, she was asked by the professor to become a teaching fellow.
Given her record of academic achievement, it was only fitting for Ellie Hylton to finish with the highest grade point average in the Class of 2013 and rank as its Number One student. As far as anyone knows, she is the first African American to achieve such a ranking in the school's 377 year history.

And she joins an extremely short list of Harvard alum to finish their career with a straight A average. Ten years ago, the school had only recorded five other students with a 4.0 GPA.
She also joins an elite list of graduates elected to Phi Beta Kappa, the oldest and most respected academic honors society in the United States. Phi Beta Kappa are the Greek initials of the motto meaning "Love of learning is the guide of life."
It's awarded to the most outstanding arts and sciences students. Monroe Trotter was the first black from Harvard to receive such distinction in 1895. In 1905, scholar and novelist Jessie Fauset became the first black woman elected as a member. Other notables among black Phi Beta Kappa honorees are W. E. B. Du Bois, Paul Robeson, Ralph Bunche, Alain Locke, Sterling Brown, Johnetta B. Cole, Condoleeza Rice and J. Max Bond.
For her part, Ellie says she is "surprised" at the accolades and remains "really grateful for all the support' she has received over the years.
Part of that support comes from her immediate family. Both of her parents graduated from Harvard as well and both are professors at Boston University School of Law. Quite naturally, Ellie's mother, Maria, says she is proud of all of her seven children, including Ellie. Ellie's father, Keith, is equally proud but readily admits Ellie, the second oldest, has a rare gift that allows her to quickly master difficult subjects.

Take the popular introduction to economics course at Harvard. Her father said he had taken the course when he was a student and taught the class while he attended Harvard Law School. "The final exam is filled with tricky multiple choice questions," Hylton explained. "And Ellie scored a 100 on it. I was shocked. I took the class, and I taught the class, and I can tell you that doesn't happen much."